Allergology and Immunology
Allergy is a disorder associated with the hypersensitivity of the immune system. Allergic reactions occur when the immune system of a person reacts to normally harmless environmental substances. Such substances are called allergens.
Allergy is one of four forms of hypersensitivity, which officially belongs to the I- th type (immediate). Allergic reactions differ from other types of hypersensitivity in that they are caused by excessive activation of certain white blood cells called mast cells and basophils. This occurs under the influence of antibody immunoglobulin E (IgE), which leads to an inflammatory response that can be as harmless and quite dangerous to human life.
Our specialists have extensive experience in the diagnosis and treatment of allergies of varying severity in children and adults.
Allergy diagnostics and treatment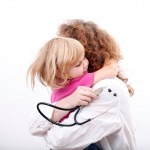 Effective control of allergies depends on the correct diagnosis. Allergic tests performed in Israeli immunology laboratory will help to confirm or rule out allergies as well as reduce symptoms using correctly prescribed medicines that significantly improve the quality of human life.
Read More
Allergy symptoms and allergens
The main symptoms of allergy  are sneezing, coughing, bronchospasm, wheezing and dyspnea, sometimes outright attacks of asthma, in severe cases, the airways narrow due to swelling of the larynx. Widespread swelling of the nasal mucosa (allergic rhinitis), allergic sinuses (sinusitis), redness and itching of conjunctiva (allergic conjunctivitis), feeling of fullness in ears, pain and possible hearing impairment.
Read More