CONSULTATIONS AND MEDICAL TREATMENT COORDINATION FOR INTERNATIONAL PATIENTS IN ISRAEL
LEADING ISRAELI DOCTORS FOR FOREIGN PATIENTS 
Heads of departments and Research Institutes
SECOND OPINION 
• for accurate diagnosis.
• to determine the most effective treatment method.
• to define if precision (personalized) treatment possible in your case.
• to determine whether the surgery is necessary or not, what is the most appropriate surgery method.
• analysis of MRI, CT, MRA, SC, scintigraphy, ultrasound, PET CT, PET AC and any other tests by Israeli radiology experts.
WHEN DO YOU NEED A SECOND OPINION?
HOW CAN YOU GET THE BEST MEDICAL TREATMENT IN ISRAEL?
---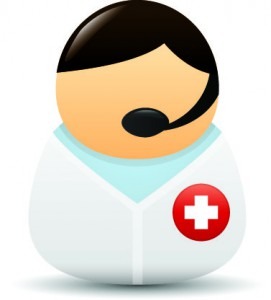 Should you have any question or you need to schedule an appointment, please contact us at +972 54-803-4532, email: info@resultmed.com or fill out the application form.
We will contact you as soon as possible.
Sincerely, 
ResultMed Team  
Read More
BRIDGING INTERNATIONAL PATIENTS' NEEDS IN HIGHEST LEVEL MEDICINE AND WORLDWIDE KNOWN ISRAELI PHYSICIANS 
ResultMed is opening the access for patients from all countries to an exclusive list of the worldwide best medical doctors.
• PRECISION MEDICINE – treatment with effective medicines, prescribed personally for a particular patient (out of standard protocol). Personalized treatment. Biological treatment. Immunotherapy. Targeted therapy.
!!  Expand your knowledge and fully control your treatment with our new service:
• PERSONALIZED CANCER PRESCREENING IN ISRAEL – Creation of the Navigator Map of all potential treatment options, personally for each patient and his disease, out of standard treatments.
• MOLECULAR GENETIC TESTS (PHARMACOGENOMICS) – genome based definition of medicines that "work" for a particular patient. We organize molecular tests in Israel.
⇒ All molecular genetic tests review
• IMMUNOTHERAPY – treatment with biological medicines approved by the FDA.
• CLINICAL TRIALS – patients' participation in trials of leading Israeli Research Centers.
• DIAGNOSIS – all types of advanced diagnostics in Israel.
• MINI-INVASIVE AND RECONSTRUCTIVE SURGERIES – our Israeli leading surgeons possess all the advanced technologies.
• ORGANIZATION AND COORDINATION OF TREATMENT IN ISRAEL – accompaniment, translations, personal support.
"Israel has world class-primary care services" – according to the OECD.
"Israel's health system has been ranked fourth in the world in terms of efficiency" – according to the business news and financial information source Bloomberg.
We focus on the highest level medical expertise through cooperation with Heads of Departments and Research Institutes of the biggest Israeli public hospitals. In order to help our foreign patients we deal with private medicine, which allows us together with high quality medicine provide much faster and better service.
CONSULTATION ONLINE 
We help those who unable to travel. In most of cases we provide distant consultations of the leading Israeli doctors, preliminary consultations, remote lab tests on tissues samples sent by patient from abroad (histological, cytological tests, genetic tests, molecular tests (cancer and complex conditions).
Read More