Second opinion
Dear patient,
You can get a second opinion of a leading Israeli experts by phone, Skype or e-mail.
Second opinion is necessary in the following cases:
♦ For more accurate diagnosis.
♦ To determine the most effective method of treatment in your case, if precision treatment possible in your case or you should adhere to standard protocol.
♦ In order to determine whether the operation is necessary or not, or may be postponed.
♦ Interpretation of MRI, CT, MRA, SC, scintigraphy, ultrasound, PET CT, PET AC and any other diagnostic by our nuclear medicine experts (radiologists).
♦ If the treatment/medication prescribed to you is suitable.
♦ When your country has no treatment available in Israel, or drugs are under the study and not yet approved in your country.
♦ In case of doubt in the diagnosis it is possible to conduct biological material revision in Israel and receive Israeli pathology expert opinion.
♦ To complete the diagnostic information for diagnosis.
♦ If you wish to hear the openion of an international physician.
Should you have questions about the medical treatment and you need help, please send us detailed medical report and describe your problem.
We will contact you within the next few hours and provide all the necessary information about the physician, terms and cost of a second opinion.
As a result of consultation we will send you Israeli physician conclusion and treatment recommendations.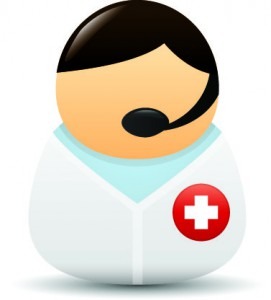 Should you have any question or you need to schedule an appointment, please contact us at +972 54-803-4532, email: info@resultmed.com or fill out the application form
We will contact you as soon as possible.
Sincerely, 
ResultMed Team