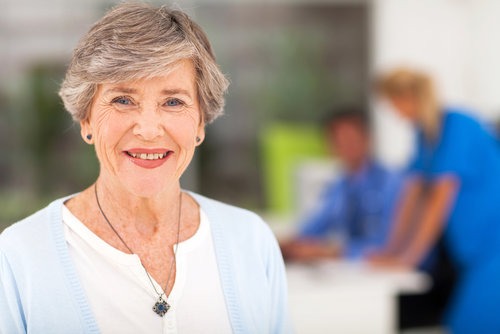 Plastic surgery
Plastic surgery specializes in correction or restoration of form and function of organs. Plastic surgery includes cosmetic and aesthetic, reconstructive, craniofacial surgery, hand surgery, microsurgery and the treatment of burns.
In plastic surgery the most common method is the transplantation of skin tissue (skin grafting). Skin grafts can be transplanted into the patient or actually from the donor.
Reconstructive surgery
The most common reconstructive procedures after tumor removal surgery correction laceration, scar, hand surgery, and breast reduction plastic. In recent years, also increased the number of breast reduction surgery for men.
There was widespread reconstructive surgical procedures on the breast after a mastectomy (removal of the breast), surgery for cleft lip and palate, contracture for survivors of severe burns as well as the creating a new outer ear in the case where it is congenitally absent.
For the coating defect our plastic surgeons use microsurgical techniques – transplant free flaps of skin, muscle, bone, fat or combinations thereof in the damaged area, followed by restoration of blood supply by crosslinking arteries and veins, and including very small – to 2 millimeters in diameter.

Cosmetic (aesthetic) surgery
These are procedures that are conducted for the sole purpose of improving a person's appearance or remove the signs of aging. The most common operations are the procedures for breast augmentation, liposuction, rhinoplasty, face and abdomen (abdominoplasty). Non-surgical treatments include Botox injections and laser hair removal.

 Abdominoplasty (tummy tuck) – change in the shape and elasticity of the stomach


 Blepharoplasty – reshaping the eyelids (including Asian blepharoplasty)


 Phalloplasty (penis liposuction) – creation or reconstruction of the penis or, sometimes, artificial change in the shape of the penis by surgery, often for cosmetic purposes

 Breast augmentation (breast implants) – breast augmentation by injection of adipose tissue, saline or silicone implants.


 Reduction mammoplasty (breast reduction) – removal of skin and glandular tissue


 Mastopexy (breast lift) Changing the shape of the breast, I aim to eliminate sagging, often after weight loss (after a pregnancy, for example).

 Buttock augmentation (implants) – increase buttocks using silicone implants, injections, or transplantation of adipose tissue from other areas of the body

 Lifting the buttocks – the rise and firming the buttocks by excision of redundant skin


 Chemical peels – elimination of acne, chicken pox, and other scars, wrinkles, lentigines (age spots, freckles), and photodamage in general.


 Cryolipolysis – used to destroy fat cells. The principle of this procedure is based on a controlled cooling with a view to non-invasive local reduction of fat in order to change the contours of the body.


 Cryoneuromodulation – surface treatment and subcutaneous tissue structures with the use of nitrous oxide gas, including for temporary wrinkle reduction, reducing the time of pain, treatment of dermatological problems and focal cryo-treatment of tissue


 Changing the shape and lip augmentation


 Rhinoplasty – nose reshaping


 Otoplasty – Ear reshaping


 Rhytidectomy (facelift) – Removal of wrinkles and signs of aging on your face


 Neck Lift – This procedure is often combined with lower reconstruction for facial rejuvenation.


 Browplasty (brow lift or forehead lift) – brow Lift, smoothing the skin of the forehead


 Midface lift (lifting of the cheeks)


 Genioplastika – chin augmentation using silicone implants, by moving the jaw bone or soft tissue stapling
implantation of the cheeks


 Orthognathic surgery – correction of facial bones


 Injection – of collagen, fat, hyaluronic acid


 Brachioplasty – reduction of excess skin and fat between the armpit and elbow


 Laser skin rejuvenation or resurfacing


 Liposuction – removal of fat deposits using suction conventional techniques or ultrasonic energy


 Removal scars – removal of excess tissue (fibrous protein and collagen), which is formed in the healing process.
Burn surgery
Acute burn surgery when the patient is receiving medical treatment immediately after a burn. Reconstructive burn surgery takes place after the burn wound healing.
Craniofacial Surgery
Craniofacial surgery is divided into adults and children. Our children's craniofacial surgery mainly focused on the treatment of congenital anomalies of the craniofacial skeleton and soft tissues, such as cleft lip and palate, craniosynostosis, and pediatric fractures.
Adult craniofacial surgeons are treating fractures and secondary operations (such as orbital reconstruction) in combination with orthognathic surgery.
Hand Surgery
Surgery of the upper extremity is focused on the treatment of acute injuries and chronic diseases of the hand and wrist, correction of congenital malformations of the upper extremities, Dupuytren's contracture and peripheral nerve problems (such as brachial plexus injuries or carpal tunnel syndrome).
Microsurgery
Microsurgery is usually engaged in the reconstruction of missing tissues by transplanting kani and reconstruction of blood vessels. As a rule, it is a reconstruction of the breast, head, neck, hand surgery / replantation, and brachial plexus surgery.
Pediatric Plastic Surgery
Many birth defects or syndromes occur at birth and are best treated in childhood. Pediatric plastic surgeons specialize in treating such problems in children. The most common of these is the craniofacial abnormalities, cleft lip and palate, as well as birth defects of the hands.