Rheumatology
Rheumatology focuses on the diagnosis and therapy of rheumatic diseases. In our practice we combine the best Israeli rheumatologists who narrowly specialize in the clinical problems of the joints, soft tissues, autoimmune diseases, vasculitis, and heritable connective tissue disorders.
Many of rheumatic diseases closely related to disorders of the immune system, therefore the treatment is performed in conjunction with immunologists.
Leading Israeli doctors for rheumatism and autoimmune diseases
Prof. Pnina Langevit
 – Head of the Israeli National Center for
Rheumatology
and Autoimmune diseases, Chaim Sheba Medical Center, Tel Hashomer.
Prof. Ori Elkayam
– Head of Rheumatology Department,  "Sourasky" Medical Center (Ichilov), Tel Aviv.
Israeli approach to rheumatology disease treatment
Rheumatic fever is a common colloquial term that refers to any pathological disorders that affect the musculoskeletal system, including joints, muscles, connective tissue, as well as the soft tissues around the joints and bones. It also includes a rheumatic heart disease, which is specific to the heart valves, but has symptoms similar to rheumatic fever, which usually develops after a streptococcal infection.
One of the progressive achievements of modern Israeli rheumatology is to develop new drugs called biologics or disease-modifying drugs that can more effectively monitor a severe systemic disease.
Major diseases, in which our rheumatologists specialize
Autoimmune and connective tissue diseases
Erythematosus.
Sjogren's syndrome.
Scleroderma (systemic sclerosis).
Polymyositis.
Dermatomyositis.
Polymyalgia rheumatica.
Diseases of the musculoskeletal system
Degenerative arthropathy.
Osteoarthritis.
Inflammatory arthropathy.
Rheumatoid arthritis.
Spondyloarthropathy.
Ankylosing spondylitis.
Reactive arthritis (reactive arthropathy).
Psoriatic arthritis.
Enteropathic arthropathy.
Juvenile idiopathic arthritis (JIA).
Crystal arthropathy: gout, pseudogout.
Septic arthritis.
Mixed connective tissue disease
Polychondritis.
Sarcoidosis.
Vasculitis.
Microscopic polyangiitis.
Strauss syndrome Chardjev.
Hepatitis B and polyarteritis nodosa.
Schonlein-Henoch purpura.
Serum sickness.
Giant cell arteritis.
Temporal arteritis.
Takayasu's arteritis.
Behcet's syndrome.
Kawasaki disease (mucocutaneous lymph syndrome).
Buerger's disease (thromboangiitis obliterans).
Ehlers Danlos.
Soft tissue rheumatism.
Local disease and destruction of joints and structures around the joints
Golfer's elbow.
Elbow bursitis.
Additional information:
⇒ COVID-19 vaccination for patients with autoimmune rheumatic diseases AIIRD. Israel Rheumatology Association Guidelines
COVID-19 vaccination for patients with autoimmune rheumatic diseases AIIRD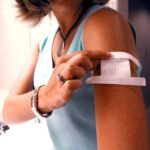 The Israeli Association of Rheumatology has published a memorandum with recommendations for covid vaccination in people with autoimmune rheumatic diseases.
Read More