Cardiothoracic Surgery
Cardiothoracic surgery in Israel takes one of the leading places in the world. Our surgeons perform surgeries to treat cardiac, pericardial, pleural and large blood vessels of the chest, chest injuries and congenital defects correction of the heart and blood vessels. In some cases surgeries of the esophagus and diaphragm are performed in parallel.
We work with leading Israeli cardiothoracic surgeons, heads of departments of major Israeli hospitals and research centers.
⇒ Cardiac surgeons and cardiologists
⇒ Cardiac electrophysiologists – Arrhythmologists
Previously, most operations in this field were shunting, aimed at bypassing coronary artery obstruction. Today, due to advances in Israeli medical technology, our experienced surgeons perform most coronary artery operations without opening the chest. These operations are performed using the "therapeutic catheterization" method.
Currently, open surgery is used only in complex or specific cases of coronary artery occlusion. Catheterization saves patients time for recovery associated with open heart surgery, and also helps to avoid some complications.
Cardiothoracic and heart surgeries performed by our cardiac surgeons in the leading Israeli hospitals:
♦ Coronary Artery Bypass Grafting Surgery CABG
♦ Heart tumor resection
♦ Mediastinotomy and mediastinum tumors surgery
♦ Atrial Septal Defect ASD Repair
♦ Ventricular Septal Defect VSD Repair
♦ Heart valve replacement (arthroplasty)
♦ TAVI procedure – Transcatheter aortic valve replacement
♦ Lobectomy (lung lobe removal) and sentinel lymph nodes removal
♦ Lung biopsy – FNA and Bronchoscopy
♦ Diagnostic Coronary Angiography – Cardiac catheterization
♦ Coronary Angioplasty with Stenting – Cardiac catheterization
♦ Cardiac ablation – Radiofrequency CARTO, Balloon cryoablation
♦ Pacemaker and Defibrillator ICD implantation
Chest wall repair surgery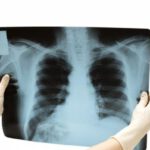 When is chest wall reconstruction / repair surgery performed?
The chest wall reconstruction is performed mainly in two groups of patients:
who have had an infection of the chest wall after heart surgery
in patients suffering from congenital chest wall deformities (pectus excavatum and pectus carinatum).
Read More