Urologic surgery
Urological surgery in Israel is at a very high level, thanks to the Israeli urological doctors who have gained experience in the US and Europe, their continuing education and practice.
Urology includes quite a few surgical procedures that help to solve problems with the urinary tract, the male reproductive system and the kidneys. These operations, requiring great skill, help our foreign patients of different ages successfully solve problems with their genitourinary system.
The combination of many years of experience of Israeli doctors, professional and qualified personnel, innovative technologies and excellent conditions for hospitalization of Israeli clinics allows our foreign patients with problems in the field of urology to receive quality service.
In women, urology is closely related to gynecology. These are two separate systems – the gynecologist, whose role is in the treatment of the female reproductive system, and the urologist who deals with the problems of the female urinary tract. However, in women, as in men, these two systems are related to each other, and thus, the problem of the female reproductive system may also be a urological problem. Therefore, in Israel there is such a separate specialization as a urogynecologist.
In addition, urology does not focus exclusively on urinary and reproductive systems. Kidneys are also considered one of the organs of the urinary system, and they regulate the concentration of urine before it enters the urethra. Although the direction that deals with kidney disease is called nephrology, urology also deals with various health effects that develop in such a vital organ as the kidney.
Our urologists are Israeli leading surgeons with many years of experience – heads of departments and senior staff of leading Israeli clinics. For many years, they have successfully performed surgery (endoscopic and robotic surgery) in the leading Israeli clinics.
---
Urological operations performed by our surgeons in the leading Israeli clinics:
⇒ Brachytherapy
⇒ Varicocele – laparoscopy
⇒ Condyloma removal
⇒Urethra Transplantation 
⇒ Arthroplastic reconstruction of the urethra
⇒ Urethral Resection
⇒ Cystoscopy and biopsy
⇒ Cystolithotomy
⇒ Hypospadias
⇒ Laparoscopic removal of kidney cysts
⇒ Varicocele – microsurgery
⇒ External lithotripsy
⇒ Removal of BPH – laser
⇒ Plastic pelvis – laparoscopy
⇒ Cystoscopy + biopsy
⇒ Bladder resection + reconstruction
⇒ Ureteral stenting (J-stent)
⇒ Removal of J-stent
⇒ Testicular Prosthesis
⇒ Undescended testicle – laparoscopic
⇒ Urethral fistula correction
⇒ Laser cystolithotripsy
⇒ Ureteroscopy
⇒ Cystoscopy
⇒ Partial or total nephrectomy – laparoscopy
⇒ Deflux injection into the ureter (unilateral and bilateral)
⇒ Washing bladder BCG
⇒ The radical removal of the prostate (prostate)
⇒ Meatoplasty
⇒ Urethral Resection – open surgery
⇒ Radical nephrectomy – laparoscopy
⇒ Partial or total nephrectomy
⇒ Radical nephrectomy
⇒ Reflux
⇒ Urethrotomy
⇒ Removal of bladder tumor (TURT)
⇒ Removal of bladder tumor – Da Vinci robot
⇒ Bladder neck resection
⇒ Expansion of the urethra
⇒ Ureteral stent removal
⇒ Meatotomy
⇒ Transurethral resection of the prostate (TURP)
⇒ Suprapubic prostatectomy (SPP)
⇒ Removal of the testicle
⇒ Undescended testicle
⇒ Hydrocele
⇒ Vasectomy
⇒ Circumcision
⇒ Corporoplasty (penile curvature correction )
⇒ Penile prosthesis (IPP)
⇒ Percutaneous nephrolithotomy – kidney stones removal (PCNL)
⇒ Retroperitoneal lymph node dissection (RPLND)
⇒ Testicular biopsy
⇒ Removal a penile prosthesis (IPP)
⇒ Urology
⇒ Urologists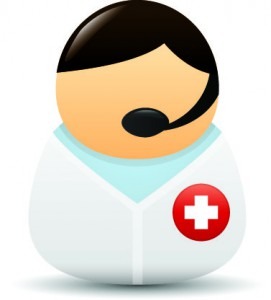 Should you have any question please contact us by email: info@resultmed.com or fill out the application form.
We will contact you as soon as possible.
Sincerely, 
ResultMed Team  
Tumor removal with kidney preservation. Partial Nephrectomy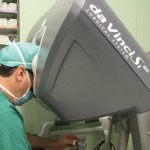 In the case of a benign or malignant tumor of the kidney (as a rule, kidney carcinoma, papillary renal adenoma, oncocytoma, angiomyolipoma, metanephritic adenoma, metanephric adenofibroma, mixed epithelial and stromal tumors (MEST), Bosniac), the most effective treatment in Israel is surgical removal by laparoscopic method (laparoscopy).
Read More
HIFU
HIGH – INTENSITY FOCUSED ULTRASOUND TREATMENT FOR LOCAL PROSTATE CANCER
HIFU uses sound waves to warm up small areas of tissue in cases of targeted treatment of the part of prostate but not the whole organ. The US can target a small area of damage of size of a rice grain and preserve important structures around the organ such as the sphincters or erectile nerves. Medium-term success – 5-10 years were good, around 80% of patients did not have disease.
Read More