Doctors
All doctors we collaborate with are reputable worldwide known medical experts, departments managers of the largest Israeli hospitals and research institutes.
All of them have many years of experience in narrow fields of medicine, successful medical practice in Israeli hospitals and abroad, large number of surgeries performed, positive feedback and references of Israeli patients.
Access to the leading Israeli doctors allows our international patients getting an optimal medical advice and management of their health problems according to the latest international guidelines and most advanced technologies.
We coordinate consultations, appointments, second opinion of leading Israeli doctors, diagnosis verification, diagnostics and medical treatment in Israel.
Spine doctors / surgeons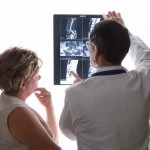 If you have problems with your spine and back you should choose the right spinal surgeon.
We work with well-known and experienced spinal surgeons in Israel. Among them are the heads of spine neurosurgery and orthopedics departments of the largest Israeli hospitals.
Read More