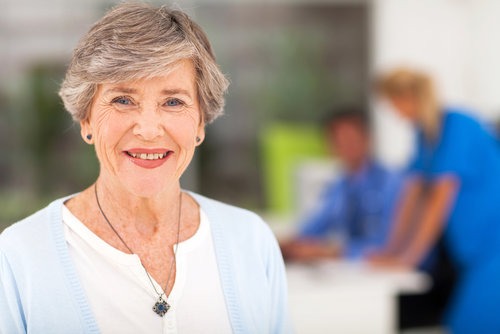 Rheumatologists
Israeli rheumatologists are physicians who specialize in the diagnosis and treatment of musculoskeletal system and systemic autoimmune diseases, commonly referred to as rheumatic diseases. These diseases can affect the joints, muscles and bones, as well as cause pain, swelling, stiffness and joint deformation.
Diseases that rheumatologists specialize in include osteoarthritis, gout, rheumatoid arthritis, chronic back pain, tendonitis, lupus, and others. Israeli rheumatologists also conduct research to determine the cause and find the best treatments for rheumatic diseases.
When should you contact a rheumatologist?
– if you experience pain in the muscles and joints from time to time;
– if the pain in the muscles and joints doesn't stop;
– if you have relatives suffering from an autoimmune or rheumatic disease (as these diseases spread within the family);
– if symptoms worsen significantly over a short period of time.
Rheumatic diseases are sometimes complex and difficult to diagnose. Our rheumatologists collect a complete medical history and conduct a medical examination to identify signs and symptoms of inflammation throughout the body and the musculoskeletal system. According to the results of testing that has been carried out in your country, if necessary, our physician will refer you to additional laboratory tests to assess inflammation, as well as to visual diagnostics (X-ray, ultrasound, computed tomography or MRI) to evaluate musculoskeletal pathology.
All these results will be combined to determine the source of symptoms and develop an individual treatment plan. Recommendations for treatment may include medication, physiotherapy, other specialists visit, or injections to the joint / tendon.
If you want to be consulted by one of our leading rheumatologists, you should come to Israel for a physical examination. Please bring all available images and blood tests with you.
Contact us to order a consultation from one of the leading experts.
Leading Israeli rheumatologists:
Prof. Pnina Langevitz – Head of the Israeli National Center for Rheumatology and Autoimmune diseases, Chaim Sheba Medical Center, Tel Hashomer.
Prof. Ori Elkayam – Head of Rheumatology Department, "Sourasky" Medical Center (Ichilov), Tel Aviv.
Prof. Liora Harel – Head the Pediatric Rheumatology Unit at the Schneider Children's Medical Center. Chairperson of the Israeli Department of Pediatric Rheumatology.
Professor Ori Elkayam

Head of Rheumatology Department at "Sourasky" Medical Center (Ichilov), Tel Aviv. Israeli leading specialist in rheumatology.
Education: School of Medicine Sackler, Tel Aviv University
Specialty: internal medicine, rheumatology
Clinical experience:
1983-1984 – Internship, "Assaf Harofeh" Hospital, Israel
1984-1989 – Specialization in internal medicine "Assaf Harofeh" Hospital
1989-1991 – Specialization in Rheumatology, "Sourasky" Medical Center, Tel Aviv, Israel
1991-2000 – Senior physician Department of Rheumatology, "Sourasky" Medical Center, Tel Aviv, Israel
2000 – Deputy Head of Rheumatology Department, "Sourasky"Medical Center, Tel Aviv, Israel
2002 – Institute of Rheumatology, Cochin Hospital, Paris
2005-2009 – Head of Internal Medicine Department, "Sourasky" Medical Center, Tel Aviv
2009 – 2013 – Head of rheumatology day hospitals, "Sourasky" Medical Center, Tel Aviv
2013 – present Head of Rheumatology Department, "Sourasky" Medical Center, Tel Aviv
Academic experience:
1991-1997 Professor of Internal Medicine, Tel Aviv University
1997-2001 Professor of Internal Medicine, Tel Aviv University, Sackler School of Medicine
2001-2008 Senior Lecturer in Internal Medicine, Tel Aviv University
2008 Associate Professor at Tel Aviv University in internal medicine
Active participation in all scientific meetings
Professor Elcayam is the author of numerous publications in specialized medical journals
Participation in professional societies:
1992 The Society for Rheumatology Israel
EULAR 1995 Europe
2005 GRAPPA International Group for the Study and Evaluation of psoriasis and psoriatic arthritis
ACR 2005 American College of Rheumatology US
2011 President of the Israeli Society of Rheumatology
Read More