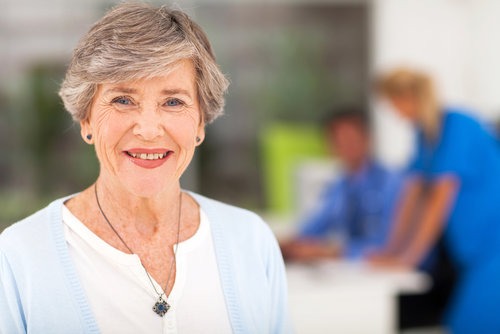 ENT
Otolaryngology is a direction that deals with the diagnosis and treatment of diseases of the ear, nose, head and neck.
Many of these disorders affect the hearing, speaking, breathing, and the vestibular apparatus.
Our otolaryngologists (ENT doctors) have a long-term experience in the detection, treatment and prevention of disorders of the head and neck, that allow them to master all the advanced technology of surgery at a high level.
Recent years the development of head and neck surgery reported a decline in the number of open surgical procedures. They were replaced by endoscopic procedures, which allow to fix the problem without the intervention of open and enable quick recovery of the body after treatment without prolonged hospitalization.
ENT problems

Otology and neurootology. Dizziness. Benign paroxysmal positional vertigo (DPPG). Labyrinthitis (vestibular neuronitis). Endolymphatic hydrops of Meniere's. Perilymphatic fistula (fistula). Acoustic neuroma. Hearing loss. Mastoiditis. Otitis externa – inflammation of the outer ear or ear canal. Otitis media – inflammation of the middle ear. Tympanic membrane perforation (hole in the eardrum due to infection, trauma, explosion or loud noise).
Rhinology (diseases of the sinuses and anterior skull base). Sinusitis acute and chronic. Allergies. Rhinitis. Apnea. Pituitary tumor. Empty nose syndrome. Severe or recurrent nosebleeds.
Head and neck oncology. Squamous cell carcinoma of the oral cavity, pharynx and larynx. Oral cancer. Skin cancer of the head and neck. Thyroid cancer. Cancer of the larynx.
Endocrine surgery of the head and neck. Thyroidectomy. Microvascular reconstruction. Parathyroidectomy. Skull Base Surgery. Surgery of the salivary glands. Thyroid nodules.
Children's otolaryngology. Adenoidectomy. Obstructive sleep apnea syndrome. Tonsillectomy (removal of tonsils). Myringotomy.
Laryngology. Dysphonia (hoarseness). Laryngitis. Reinke edema. Vocal nodules and polyps of the brain. Spasmodic dysphonia.
Plastic facial and reconstructive surgery. Rhinoplasty and septoplasty. A facelift (rhytidectomy). Braulifting (brow lift). Blepharoplasty (eyelid correction). Otoplasty (ear correction). Genioplastika (correction of the chin). Konturnyya beauty treatments. Injuries to the face. Fracture of the nose. Fracture of the mandible. Orbital fracture (cheekbones). Frontal sinus fracture. Complex discontinuities and soft tissue injuries.