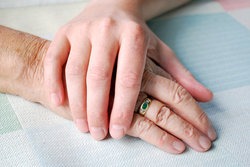 Infectious disease specialists
Israeli infectious disease doctors specialize in the treatment of infectious diseases and clinical trials.
We cooperate with leading Israeli infectious disease doctors. Our physicians will determine the likelihood of infection, its severity, nature, taking into account the symptoms, their duration and severity, concomitant and past illnesses, the results of tests performed in your country, medications taken, allergies and social history.
After this, an examination and physical examination will be carried out – measuring temperature, pulse, blood pressure and respiratory rate, examination for a rash or enlarged lymph nodes, examination of the chest and abdomen.
Examinations may also include blood tests, microscopic analysis, culture and sensitivity of blood, analysis of sputum, urine, stool, joint fluid, smears from a wound, cerebrospinal fluid, etc., as indicated by the physician.
Visual tests include x-ray, CT, ultrasound, or MRI.
The reasons why patients come to Israel to our infectious doctors are as follows:
♦ Antibiotic-resistant infections
♦ Difficultly in infection diagnosis
♦ After travel infectious diseases
♦ HIV / AIDS
♦ Hepatitis B and C
♦ Blastomycosis
♦ Infections of bones and joints
♦ Complicated urinary tract infections
♦ Heart valve infections
♦ Lyme disease
♦ Malaria and other tropical diseases.
Leading Israeli infectious doctors:
Dr. Itzhak Levy – Infectious disease specialist, Director of HIV, AIDS Unit, Chaim Sheba Medical Center, Tel Hashomer.
Dr. Silvio Pitlik – Expert in disease transmission from animals to humans. Head of the department, Beilinson Hospital, Petah Tikva.
Related: