Specialties
Dear patient,
Below you will find information about how the treatment is carried out in Israel, what fields leading Israeli doctors specialize in, what treatment methods they use, where treatment takes place and how long it takes in Israel. You will find information about coordination, reports translation and support in Israel as well.
Leading Israeli doctors specialize in following fields:
Oncology Оorthopedics Cardiology Rheumatology Urology Neurology
Hematology Endocrinology Gynecology Brain Neurosurgery Spine Neurosurgery
Surgery ENT Gastroenterology Vascular Surgery Allergy & Immunology Ophthalmology Nephrology Dermatology Infections Plastic Surgery Genetic Disorders Pain treatment Infertility and IVF Rehabilitation
Medical treatment methods in Israel
Israeli doctor makes a decision based on the results of diagnosis in Israel or tests results provided by you.
Treatment in Israel can be as follows: medications (chemotherapy, targeted therapy, immunotherapy, biological therapy, hormonal therapy etc.) / surgery / radiosurgery / physiotherapy / rehabilitation / observation / unique techniques of doctors, or a combined treatment.
Where does the treatment take place?
As we follow Israeli doctor's instructions, we coordinate treatment at the hospital, clinics or medical center mentioned by the doctor. Usually we are talking about the hospital where doctors is working so he will be able to do a surgery, having a special team and necessary equipment or he can supervise systemic treatment at the certain department. It could be Assuta Hospital / Ramat Aviv / Sheba / Ichilov / Rabin (Beilinson).
Medical treatment Terms
Since a treatment method is determined for you individually, the terms of treatment and stay in Israel may differ from case to case. Some surgical operations are performed within one or several hours and require 2 to 4 days of your stay in Israel, when others require up to a week. More complex surgeries (for example, an open heart surgery, or complex operations on the brain or spine) require longer recovery, therefore your stay in Israel may take up to one month.
Radiosurgery (radiation therapy) can take from one month or more, chemotherapy or its combination with radiation therapy may require several months or regular visits to Israel (once a month) to undergo chemotherapy, targeted or immunotherapy courses, as directed by a doctor.
Rehabilitation can take about one to two months in an Israeli rehabilitation center with hospitalization or without.
Medical Treatment Coordination
We are well aware that treatment, and even more so in another country is stressful, therefore from the very first day of your stay in Israel we provide you coordination and support in all procedures and consultations, oral and written translations, take care of results obtaining, bureaucratic and other administrative issues.
Rehabilitation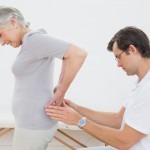 Physical Medicine and Rehabilitation (PM & R) is a direction specializing in enhancing and restoring functional ability and quality of life of our patients with disabilities.
In Israel there are several advanced specialized rehabilitation centers in which our professionals help patients recover from injury, surgery, stroke or other damage.
If you or someone from your family need a qualit…
Read More