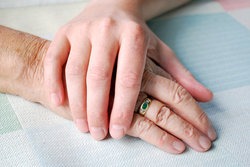 Oncology
ResultMed assists in diagnostics and treatment coordination in Israel for those who have been diagnosed with cancer.
Collaborating with the leading oncologists and surgeons of Israel we provide fast approach to a high level medical expertise in cancer treatment.
If you or any of your relatives was diagnosed with cancer, please contact us. We accept applications for the treatment of patients with all stages of the disease, any kind of tumor and malignant process in the body.
We recommend specific physician to treat each type of cancer that makes treatment as effective as possible and helps to improve life quality of our patients.
⇒ NEW* – PERSONALIZED CANCER TREATMENT
⇒ Most recommended oncologists of Israel
For effective treatment results first the sickness should be diagnosed correctly.
The standard screening cancer program:
♦ Specific blood tests
♦ PET-CT
♦ Biopsy and histology test
♦ Consultation by an oncologist (diagnosis and treatment recommendations)
♦ Consultation by a surgeon (if needed)
In some cases  CT or MRI may be required (brain or soft tissue).
Because many cancers are hereditary for their timely detection and prevention in Israel recommended and widely used practice of early diagnosis of cancer.
Cancer management:
Kidney Cancer
Bladder Cancer
Prostate Cancer
Testicular Cancer
Brain Cancer
Breast Cancer
Lung Cancer
Uterine Cancer
Cervical Cancer
Ovarian Cancer
Stomach Cancer
Pancreatic Cancer
Colon Cancer
Blood Cancer
Lymphoma
Melanoma
Skin Cancer
Oral cancer
Salivary gland cancer
Vocal cords cancer
Heart cancer
Bone cancer
Liver cancer
Gallbladder cancer
Esophageal cancer
Cancer of penis
Cancer of penis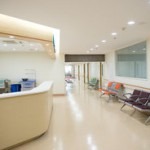 Cancer of penis is rare and most commonly affects men over the age of 50 years.
The disease is spread less less among men circumcised at an early age. Human papillomavirus (HPV) cause warts on the penis and also increases the risk of developing cancer of the penis. The disease is much more common in smokers.
Read More
Gallbladder cancer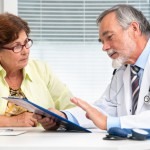 Gallbladder cancer is a malignant tumor that forms in the gallbladder.

When gallbladder cancer is detected at an early stage, the chance of treatment is very high. But most types of gallbladder cancer detected at a later stage.

Read More
Liver cancer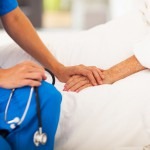 Primary liver cancer is a rare form of cancer, but recently there has been an increasing prevalence.

The most common disease is in Africa and parts of Asia.

Prof. Dan Aderka – Chairman of the Gastrointestinal Cancer Service. Head of GI Biology and Immunotherapy Program…

Read More
Bone cancer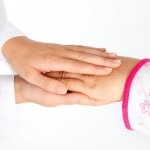 Bone cancer is a malignant growth and division of cells of the bone. Bone tumors may be benign (not cancerous) or malignant (cancerous).

Prof. Ihuda Kolander – Head of the Onco-orthopedics Department, Tel Aviv Medical Center "Sourasky" (Ichilov). Le…

Read More
Heart cancer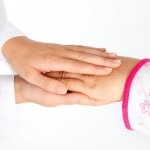 Primary heart cancer is a very rare disease. Metastatic tumors of the heart in which the cancer originated in another organ and spread to the heart are more common than the underlying disease.

According to European Cancer Society, each year are diagnosed in Europe about 10 000 new cases of cancer of the soft tissue (including cancer of the heart).

Read More
Vocal cords cancer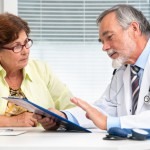 Cancer of the vocal cords formed from epithelial cells lining the vocal cords. The area in which the vocal cords are located is called the larynx.

The leading experts in ENT onco surgery:

Dr. Eitan Yaniv – Head of ENT department, Beilinson. Endoscopic surgery of the nose, throat and ear

Dr. Roy Lansberg – Expert endoscopic surgery of th…

Read More
Throat cancer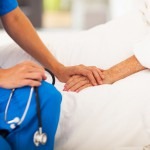 Throat cancer (larynx cancer) can develop in any part of the throat. Most cancers of the throat begins in the vocal cords and larynx, in the cells lining the inner walls of the larynx. Almost all kinds of laryngeal cancer are squamous cell carcinoma.

The leading experts in ENT onco surgery:

Dr. Raphael Pfeffer – Expert in radiotherapy, Hea…

Read More
Salivary gland cancer
Salivary glands cancer is a rare form of cancer. In most cases, benign tumors of the salivary glands.

The leading experts in ENT onco surgery:

Dr. Eitan Yaniv – Head of ENT department, Beilinson. Endoscopic surgery of the nose, throat and ear

Dr. Roy Lansberg – Expert endoscopic surgery of the nose, face, ear and throat, Sourasky Medi…

Read More
Oral and pharynx cancer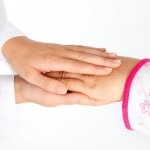 Oral and pharynx cancer are tumors which are mostly in the cells tongue, floor of the mouth and throat. 

Almost all types of oral cancers develop from the squamous cells that cover the mouth, tongue and lips. This type of cancer called squamous cell carcinoma.

Metastasis of oral cancer usually spread through the lymphatic system, cells carried by lymphatic fluid. Cancer c…

Read More
Retinoblastoma
Retinoblastoma is a tumor that develops in the retina – the mucous membrane inside the eye. The retina is composed of nerve tissue and sends signals through the optic nerve to the brain where they are interpreted as the image signals.

Prof. Itzhak Hemo -Head of Retina Center, Hadassah Medical Center, Jerusalem.

Read More
Conjunctiva Cancer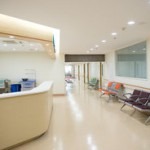 Tumors of conjunctiva is he result of uncontrolled cell division layers of the conjunctiva of the eye.

We recommend the narrow section physician to treat a certain type of cancer which makes treatment the most effective and helps to improve the quality of life of our patients.

Prof. Jacob Peer – Head of the Eye Cancer Department, Hadassah Medical Center. He is one of leadin…

Read More
Eye cancer
Eye cancer formed in different parts of the eye when the cells start to divide uncontrollably and form a mass – tumor. Cancerous tumors can metastasize to different parts of the body.

We recommend the narrow section physician to treat a certain type of cancer which makes treatment the most effective and helps to improve the quality of life of our patients.

Prof. Jac…

Read More
Early cancer screening and prevention in Israel
Early detection of malignant disease is very important for the further successful treatment and life saving.

Read More
Testicular cancer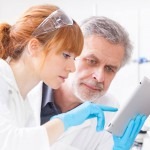 Testicular cancer is a malignant disease that develops in the testicles, which are part of the male reproductive system.

Read More
Kidney cancer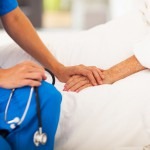 Kidney cancer – is the uncontrolled division of abnormal cells of the kidneys, that create tumor. Two most common types of kidney cancer is renal cell carcinoma (RCC) and urothelial carcinoma (UCC) of the renal pelvis. These names reflect the type of cell from which the cancer develops.

Read More
Bladder cancer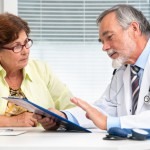 Bladder cancer is several types of malignant tumors of bladder epithelial layer caused by abnormal uncontrolled cells multiplying.

Read More
Brain Cancer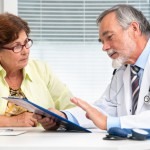 Brain tumor or an intracranial tumor is a result of abnormal cell growth within the brain or central spinal canal. Tumors formed by uncontrolled cell division expense not only in the brain but also in the lymphatic tissues, the blood vessels in the cranial nerves into the brain membranes, skull, pituitary or pineal gland.

Read More
Breast cancer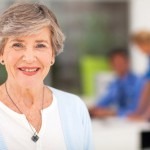 Breast cancer is the most common cancer in women. The disease can be formed in the inner shell breast ducts (ductal carcinoma), as well as mammary lobules cells producing milk (lobular breast carcinoma).

Read More
Lung cancer
Leading Israeli doctors. Non-small cell, squamous cell carcinoma, adenocarcinoma or large cell carcinoma and small cell lung cancer, biological treatment, immunotherapy, precision (personalized) treatment of lung cancer in Israel.

Lung cancer is one of the most common types of disease. There are two main types of primary lung cancer. They are classified by the type of cell which they are formed of.

Read More
Cancer of uterus, ovary, cervix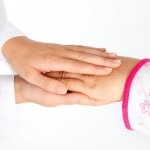 Cancer of the female reproductive system – tumors of uterus, ovary, cervix. Our physicians are familiar with all existing in the world diagnosis and treatment methods of these diseases

Read More
Stomach and pancreas cancer
Stomach and pancreas cancer are some of the most aggressive types of cancer. Typically, these diseases detected at later stages. After a thorough examination, our doctors will prescribe relevant supportive treatment.

Read More
Colon Cancer
Colon cancer is one of the most common malignancies and in most cases it occurs as small benign tumors called adenomatous polyps, which are formed from the inner walls of the colon. Some of these polyps eventually grow into malignant tumors of the colon if not removed during colonoscopy.

Read More
Thyroid cancer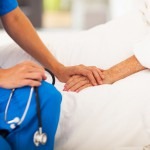 Thyroid cancer is a tumor that forms due to indiscriminate growth of various types of thyroid cells. The disease usually progresses slowly and with no apparent symptoms.

Read More
PROSTATE CANCER. Diagnosis and treatment in Israel
Prostate cancer is the most common men's cancer. It is different from most other types of cancer, it develops slowly and can be inactive for many years.

Read More
Melanoma and skin cancer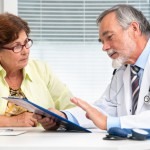 Malignant skin tumors are a group of diseases that can be effectively controlled by Israeli doctors. Therefore, access the doctor on time and a proper treatment can prevent its development and help to improve life quality of our patients.

Read More