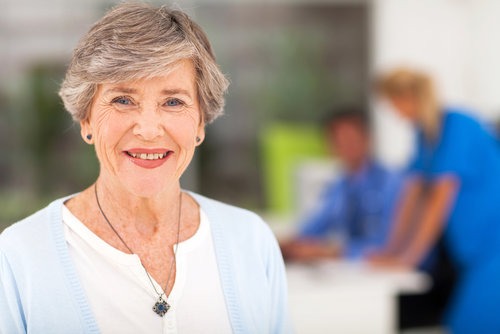 Arrhythmia
Arrhythmia – is any deviation from the normal sequence of electrical impulses of the heart. While electrical impulses may occur too fast, too slow, or uneven – causing the heart to beat too fast, too slow or irregular. When the heart does not beat properly, it can not pump blood efficiently. When inefficient pumping of blood, lungs, brain and all other organs can not work properly, which could lead to breach of their functions.
The reason is the emergence of arrhythmia abnormal areas of the heart, cells which produce disorganized electrical signals that cause irregular or fast heartbeat. As a result a person feels weakness and shortness of breath and feeling that the heart is "pounding furiously."
In Israel arrhythmia amenable to successful treatment due to the qualification and vast experience of our physicians and advanced technologies.
Our doctors specialize in treating the following types of cardiac arrhythmias:
♦ Atrial fibrillation – irregular atrial contraction
♦ Bradycardia – slow heart rate
♦ Conduction disturbances of the heart – disruption of the heart, irregular heartbeat
♦ Premature reduction – early heart rate
♦ Tachycardia – a very fast heart rate
♦ Ventricular fibrillation – a disorganized ventricular heart beat
If you or any of your relatives were diagnosed with such disease, please contact us.
Our doctors provide examination program focused on your problem, according to which, you will clearly understand before coming to Israel, on what day and at what time you scheduled for a consultation and procedures.
One of the best experts in the treatment of heart arrhythmia are:
Dr. David Luria – Head of Arrhythmia Center Treatment and Head of the Electrophysiology Department "Hadassa" Medical Center.
Prof. Michael Eldar – specialist in the field of cardiology, Director, Center for heart treatment, Sheba Tel Hashomer.
Prof. Bernard Blason – Head of Electrophysiology Department, Tel Aviv Medical Center (Ichilov).
Dr. Boulos Maunder – specialist in electrophysiology and pacemakers, Director of Clinical Electrophysiology Department, Rambam Hospital.
Prof. Michael Glikson – Head of cardiac electrophysiology pacemaker implantation Department, Sheba Medical Center, Tel Hashomer.
Prof. Sami Viskin – specialist in cardiology, Director of Electrophysiology Dpt., Tel Aviv Medical Center (Ichilov).
Dr. Rami Fogelman – expert in pediatric arrhythmias, Director of Electrophysiology Dpt., Schneider Children Hospital.
Prof. Boris Strasberg – specialist in electrophysiology, Director of Electrophysiology and Deputy Director of Cardiology Department, Beilinson Hospital.
Arrhythmia diagnosis

 Electrocardiogram (ECG)

 Holter monitoring (continuous ambulatory ECG monitor)

 ECG under load (stress test)

 Trans-esophageal echocardiography galka (TEE)

 Transthoracic echocardiography (TTE)

 Echocardiogram (ECHO)

 Consultation by electrophysiologist
Arrhythmia treatment
Method of treating arrhythmia appointed by an experienced doctor on the results of diagnosis. In case of cardiac arrhythmia is significant may be considered one of the following treatment options.
Radiofrequency cardic ablation
The procedure is used to treat some types of rapid heart beat such as atrial fibrillation, atrial flutter and atrial tachycardia. Most often this method is used for the treatment of supraventricular tachyarrhythmias, which means fast, inconsistent heartbeat, starting with the upper heart chambers (atria) or middle region (atrio – ventricular node, or the beginning of the heart's electrical system).
Before the procedure you must refrain from eating for 12 hours.
Radiofrequency ablation performs electrophysiologist surgeon, the team with assistants, nurses and technicians. Patient is awake during the entire procedure. After administration of local anesthesia doctor inserts a catheter into the femoral vein, and carries it to the heart. To find the abnormal tissue is sent to a small electrical pulse through the electrode catheter. This activates the abnormal tissue, which causes arrhythmia. Meanwhile, other catheters record cardiac electrical signals to determine the abnormal areas. Having identified this place surgeon inserts a catheter into it exactly. Then this section is served soft, painless radiofrequency energy (similar to microwave heat). The next step is to identify other abnormal areas and their destruction.
After the procedure patient is placed in the recovery room. The port set in the femoral vein while still remains therein. During this period it is necessary to remain in a supine position. After removal of the port from the artery doctor examines the patient, carefully check the heartbeat and vital signs (pulse and blood pressure).
Typically after 24 hours the patient can leave the hospital already. Before that he certainly receives written instructions on what to do at home.
This procedure has a 90% success in the treatment of low risk of complications, and patient can return to normal activities within a few days.
Defibrillation is a process, wherein the electronic device delivers electrical current to portions of the heart. This helps to restore normal heart rhythm.
Cardic stimulator
Such a device can be implanted (pacemaker) or portable (external).
Defibrillator (pacemaker) is a device implanted under the skin of the patient often just below the collarbone and working on batteries. This device monitors your heart rate. It is connected by thin wires to the heart. During cardiac arrhythmias, defibrillator detects it and instantly delivers electric current to the heart to restore a normal heartbeat. Defibrillator is available 24 hours a day.
In general, a pacemaker is indicated in patients at risk of sudden cardiac arrest for the following reasons:

 Acute myocardial infarction (heart attack)

 Myocardial ischemia ( insufficient blood flow to the heart muscle)

 Electrolyte imbalance

 Ventricular fibrillation

 Patient survived after sudden cardiac arrest

 Long QT syndrome

 Brugada syndrome

 Congenital heart disease or other conditions for sudden cardiac arrest
Need to install a defibrillator determined by the doctor for each patient individually based on a thorough examination.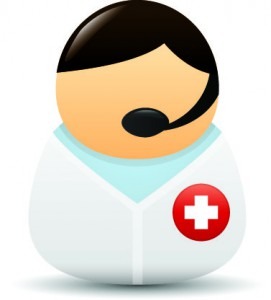 Should you have any question please contact us by email: info@resultmed.com or fill out the application form.
We will contact you as soon as possible.
Sincerely, 
ResultMed Team