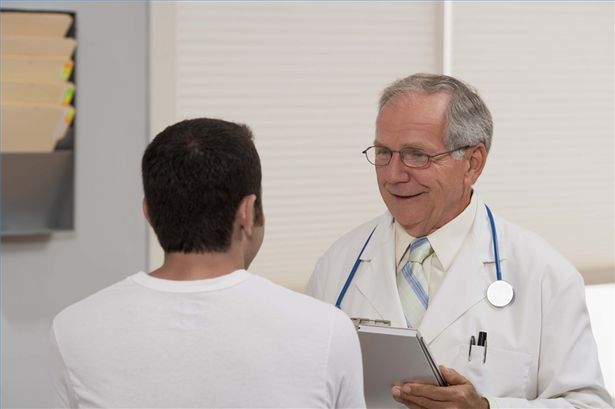 Cardiac / heart tumors resection
Cardiac or heart tumor is an abnormal growth of tissue within the heart that can block blood flow, damage the valve, and increase the risk of stroke.
Any type of abnormal growth in the body can be malignant or benign. Malignant tumors grow rapidly and spread to other parts of the body, while benign tumors grow slowly and are often harmless, depending on the location.
We collaborate with leading Israeli cardiac surgeons, heads of cardiac surgery departments and research institutes of the largest Israeli clinics, which have many years of experience in the field of cardiac tumor resection.
Our cardiac surgeons perform heart tumor resection in one of the largest Israeli hospitals – Assuta, Surasky Medical Center, Ichilov, Sheba Medical Center or Rabin Medical Center, Beilinson. It depends on the specific doctor and your medical case.
Symptoms and risk factors for heart tumor
A noncancerous primary cardiac tumor (myxoma) usually develops in the left atrium and is usually more common among women. The leading cause of death from heart cancers is smoking.
Symptoms of a heart tumor may be present or absent. They can also be light or heavy. Often the symptoms of a cardiac tumor develop suddenly and resemble other heart diseases.
Symptoms of a primary heart tumor are more likely to occur with a change in body position and include: difficulty breathing while lying down or while sleeping, fainting, dizziness, heart palpitations, chest pain or tightness. More common symptoms can mimic the symptoms of endocarditis: fever or cough, weight loss, joint pain, discoloration of the fingers (Raynaud's phenomenon), increased pressure, swelling of the legs, ankles, or abdomen.
The causes of cardiac tumors vary, but as a rule, this is the result of abnormal regulation of cell division. Disruptions in the functioning of the immune system, which is not able to detect and fight aberrant growths, can also be the cause of the tumor. Radiation exposure, some viruses, strong exposure to the sun, tobacco, poisonous mushrooms and benzene can also lead to swelling.
Almost ten percent of all primary heart tumors myxomas are genetic, and are inherited.
Signs of cancer can be detected in the early stages in which the tumor is treatable.
The sooner a tumor is detected, the greater the likelihood of a successful treatment outcome. Family members of patients with a diagnosis of myxoma are also advised to undergo genetic screening, since the tumor can be inherited.
Diagnosis of heart tumors
Because tumors are rare, and their symptoms are very similar to other heart diseases, primary cardiac tumors are often difficult to diagnose.
In people with heart murmurs, irregular heart rhythms, or with unexplained symptoms of heart failure, primary heart tumors can be diagnosed after a full assessment of family history, symptoms, and diagnostic testing. People with cancer in other parts of the body who have symptoms of heart failure are also tested for secondary heart tumors.
Foe diagnosing heart disease or a tumor, the following tests can be performed:
♦ Blood tests
♦ Chest x-ray.
♦ Echocardiography. Echo uses ultrasound waves to capture a moving image of the heart and heart valves.
♦ Electrocardiogram. An ECG or ECG registers the electrical activity of the heart and shows abnormal rhythms (arrhythmias).
♦ Coronary angiography or cardiac catheterization. This test helps determine the type of tumor.
♦ MRI of the heart. Magnetic resonance imaging, or MRI, provides direct additional information for analysis.
♦ CT or computed tomography helps detect abnormalities.
Cardiac Tumor Treatment
Noncancerous primary tumors are surgically removed.
Despite the benign nature, atrial tumors can cause serious problems by blocking normal blood flow and increasing the risk of stroke (part of the tumor or blood clot breaks off and goes to the brain). In some cases, a tumor may form near the mitral valve and cause damage.
Our doctors perform resection of heart tumors by minimally invasive methods or robotic surgery.
Prevention of tumor fragmentation during surgery is important to prevent stroke.
If the tumor has damaged the heart valve, or if the operation itself weakens the valve, the surgeon can correct or strengthen the valve.
After surgery, annual follow-up may be necessary to ensure that the tumor does not grow.
Primary cancers can be treated with radiation therapy or chemotherapy, as they cannot be removed surgically. Sometimes drugs are injected into the pericardial cavity to slow the growth of the tumor.