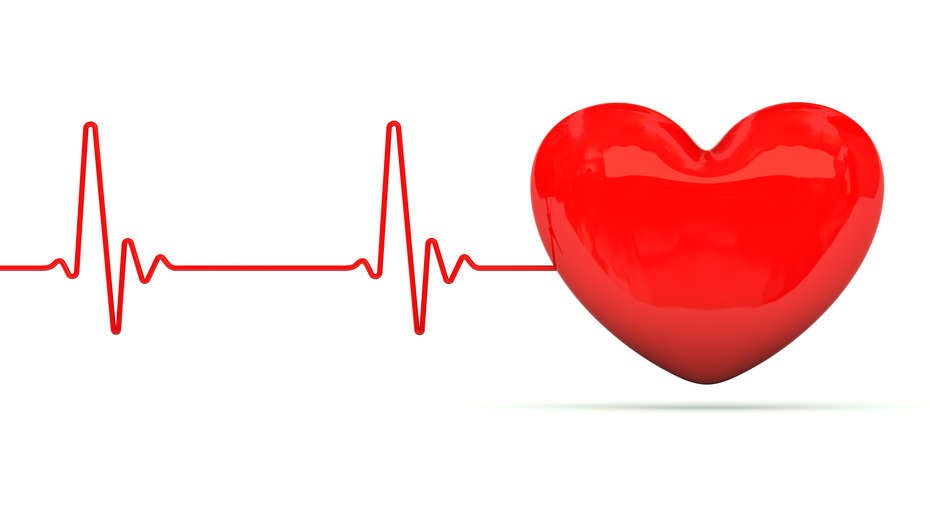 Optimizer Smart – breakthrough device for the treatment of cardiac insufficiency
On March 21, 2019, the FDA approved an innovative device  – Smart Optimizer System for treating patients with moderate to severe chronic cardiac insufficiency (CHF) with CCM technology.

CCM (Cardiac Contractility Modulation) is a special electrical impulse transmitted to the heart immediately after its contraction. Unlike a
pacemaker
, CCM modulates not the rhythm, but the contraction strength of the heart muscle.
Optimizer Smart – a unique medical solution
In 2015, Optimizer Smart System was included in the Breakthrough Devices program for innovative medical devices. The device treats a life-threatening illness – CHF. It is the only medical solution for patients who fail to achieve an health improvement with standard and alternative treatment options.
Patients with moderate to severe chronic cardiac insufficiency have limited treatment options.
If it is impossible to receive treatment according to indications or current treatment does not bring results, this makes worse vital and physical activities. The FDA determined the requirements and actively worked with the manufacturer – Impulse Dynamics.  Since 2015 this manufacturer participates in a program of innovative medical devices to quickly bring technology to the market, while ensuring device compliance with regulatory requirements for safety and efficacy.
1,74% of the total population in USA suffers from CHF
5,7 million people suffer from cardiac insufficiency in USA. The main causes of chronic cardiac insufficiency are heart diseases:
Medications for the standard treatment of chronic cardiac insufficiency
Treatment of cardiac insufficiency includes the causes elimination and the symptoms reduction as fatigue and legs edema, which impede physical activity.
The standard treatment uses such drugs:
To reduce blood pressure and reduce the load on the heart

inhibitors of angiotensin-inhibiting enzymes (ACE);
angiotensin receptor blockers;
beta blockers;

To reduce fluid accumulation in the lungs, swelling in the legs and ankles – diuretics.
The principle of operation Optimizer Smart System
Optimizer Smart consists of a number of components:
implanted pulse generator;
charger;
programmer;
special software.
The pulse generator is implanted under the skin in the upper left or right square of the chest and is connected to the three heart transplants. After the device is implanted, the doctor checks and programs it to deliver electrical impulses during normal heartbeats. This improves contractility and blood circulation in the heart.
Proven improvements in the life quality of patients with CHF
The results of two randomized multicenter clinical trials were evaluated in 389 patients with moderate to severe cardiac insufficiency. Optimal medical care was provided to all patients, and Optimizer Smart was used in 191 patients.
Patients with underwent transplantation have showed an improvement in the increase in the walking distance by 6 minutes and a decrease in the symptoms of cardiac insufficiency. Now it is much less affecting the patient's life quality  and daily life, compared to those who received only medical care.
Complications when using Optimizer Smart
FDA notes that possible complications associated with using the device may include:
infection;
bleeding;
severe heart failure;
problems with the device itself, such as a detachment or transplanted grafts fracture in the heart.
Optimizer Smart System in Israel
Sigma, seller of medical equipment in Israel, reports that CCM technology will now increase significantly in the US due after enlarged insurance coverage for these products.
The Optimizer Smart system is the newest generation of heart therapy according to the CCM technology (contains only 2 electrodes and is also used for patients with atrial fibrillation). Now, an innovative device is also available for treatment in Israel, it has the registration of the AMR from Israeli Healthcare Ministry, and is already actively used by the best Israeli cardiologists.
Sigma expects this technology to receive a high priority in the Israel Heart Association, as well as in heart failure and electrophysiology departments.
Patients  with moderate or severe cardiac insufficiency and a narrow QSR complex, do not get enough effect with the exception of complex treatment methods such as LVAD or heart transplantation. Innovative CCM treatment  is intended for these patients primarily, and long-lasting clinical trials demonstrate proven effectiveness in improving all indicators. Also, in the course of long-term studies, there has been a decrease in the number of hospitalizations and mortality in patients with Optimizer Smart.
3500 patients have already used Optimizer Smart
To date, more than 3,500 patients worldwide (mainly in Europe and the USA) have already been treated with the Optimizer Smart System using CCM technology. In Israel, this device was implanted in 10 patients.
Source: E-med, Israel.
Israeli cardiologists
and
cardiac surgeons
use the latest achievements in heart failure treatment. Should you need to make an appointment or get the second opinion about your cardiac insufficiency case, please contact via
chat
,
form
,
email
, or call via
phone
,
Whatsapp
,
Viber
.