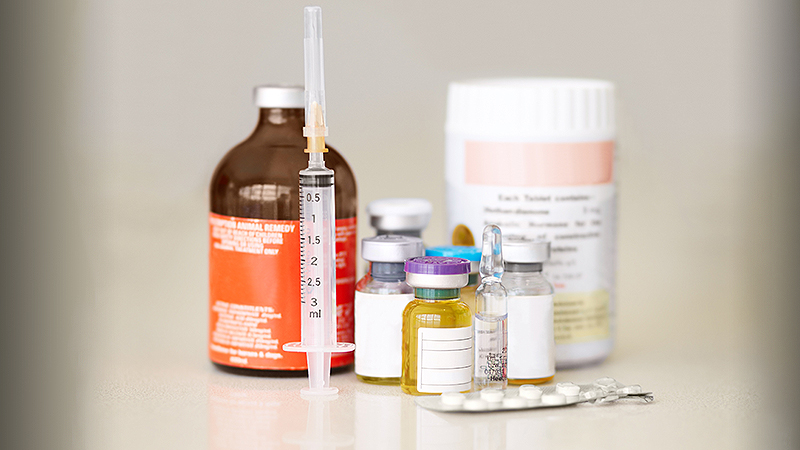 Drugs tested in Israel for coronavirus COVID-19 treatment
The lack of effective methods for treating COVID-19 coronavirus infection forces Israeli doctors to experiment with existing drugs that could potentially fight the virus and significantly improve the condition of patients suffering from severe complications.
Corona virus has many common characteristics with other viral diseases that humanity is already aware of.
Like other viral diseases, coronavirus infection is especially contagious and can affect older people, as well as people with chronic diseases that are unable to get rid of the virus on their own and require medical attention.
Especially for these population groups, enormous efforts are currently underway in the world to find effective drugs, since the development of specialized antiviral drugs can take many years.
Today, Israeli doctors are already using some existing antiviral drugs to fight the virus:
Lopinavir and Ritonavir
Lopinavir and Ritonavir are a antiviral drugs prescribed in combination for the treatment of HIV (AIDS). They were considered as the treatment of coronavirus infection as a result of successful treatment registered in South Korea.
A 54-year-old patient who contracted the virus in China and was the third confirmed patient in Korea. He developed symptoms typical of coronavirus: fever with shortness of breath, and then pneumonia. After treatment with a combination of Lopinavir and Ritonavir, the virus levels in his body fell until the virus finally disappeared and the patient's clinical condition improved. Although doctors do not claim that the improvement in the patient's condition was due only to treatment (which has since been demonstrated by several other patients in Korea), there are already quite a few voices urging to investigate and try this drug for the treatment of coronavirus more widely.
Pavilabir
Another of the recently approved in China for the treatment of the crown virus is Pavilabir. This is a new experimental influenza drug that is still being tested for coronavirus and is relatively successful.
Remdesivir
Remdesivir is a drug that has recently been tested and has shown success in a seriously ill hospitalized patient. It is a well-known antiviral drug that has been developed in recent years to treat Ebola. In early February, several Chinese researchers published their first evidence of success in killing a new virus through infected cells in a laboratory after combined treatment with Remdesivir and Chloroquine. A few weeks later, this drug was already prescribed as a treatment for a patient in serious condition who was hospitalized in Poria Hospital, Israel. Subsequently, his respiratory function improved.
These days, additional doses of the drug are delivered to Israel, for testing them on another patient who is in serious condition at the Ichilov Hospital, and possibly on other patients in the future. If it turns out that this drug is effective in treating coronavirus, it may be in the line of drugs that will significantly change the effect of the virus in the world.
Chloroquine
Chloroquine is a long-acting drug that has been used for the prevention and treatment of malaria and other inflammatory diseases for over seventy years. This drug has anti-inflammatory activity, and several studies in the past have found that it has the potential for large-scale antiviral therapy by altering the level of acidity in body fluids, which prevents virus infection of the cells. This activity of chloroquine may underlie the success recorded in China when using this drug to treat coronavirus disease and related pneumonia. This drug is relatively inexpensive and safe, and is used when active intervention is necessary in addition to supporting the body systems.
In addition to the relatively successful drugs, more than 100 clinical trials are currently underway to search for new or old methods of treatment, which allows you to choose the best treatment for coronavirus infection. Other drugs besides the ones mentioned above are Kaltera, Resolest, Xofluza, Hyperimmune Globin, Interferon Alfa-2B.
Source: Infomed System
Date of publication: 17/03/2020