Dr. Dan Hadas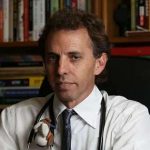 Director of pediatric cardiology and the Israeli sport cardiology center at Assaf Harofe Medical Center. The first specialist in Israel with cross-specialization in both pediatric cardiology and sports cardiology, specialist in pediatric electrophysiology and in TRANS ESOPHAGEAL ELECTROPHYSIOLOGICAL STUDY (TEEPS)

Education
2017  – Sport cardiologist (international Olympic committee)
2017 – Advanced sport cardiology (National Italian Olympic Committee)
2017 – Master course Sport Cardiology (instructor prof. Domenico Corrado)
2016-2018 – Pediatric electrophysiologist  Padova, Italy
2016 – Sport cardiologist (European Society of Cardiology)
2015 – Pediatric cardiologist, SCMC, Israel
2009 – Pediatric specialist, Assaf Harofe Medical center
2004 – Israeli medical license
2001 – European Medical license:
2001 – Graduated Pecs Medical University, Hungary.
Doctoral Dissertation – Medical Doctor degree –  Cum Laude, Factors Predicting Difficult Intubation
1985-1989 – "Blich" high school, Ramat Gan, Israel. Graduated majors in Biology, Physics, English, Mathmatics, Theology.
Further studies:
2004-2007 – Post-graduate , Sakler School Of Medicine (pediatrics), University Of Tel-Aviv , Israel
2004 – Diploma in Advanced Pediatric Life Support (PALS)
2004 – Diploma in Military Advanced Trauma Life Support (MTLS)
2004 – Diploma in Advanced Trauma Life Support (ATLS)
2001 – Diploma in Advanced Cardiac Life Support (ACLS)
Professional and Academic Appointments:
2017 – Master sport cardiology.
2017 – Member of the Italian guidelines committee for ventricular arrhythmia.
2016 – Fellowship electrophysiology, Azienda Ospedaliera Padova. Mentor program of medical education.
2014-2016 – Sakler school of Medicine , Tel Aviv university . Lecturer Pediatric Cardiology, Assaf Harofeh Nursing School affiliated to the Hebrew University, Jerusalem, Israel.
2012-2016  – Fellowship at the Pediatric cardiology Division Schneider's Children medical Center.
2009-2010 – Post –Graduation MD license exam  course, lecturer.
2007-2009 – Assaf harofe Medical Center, Israel. Tel-Aviv university medical students instructor.
2008-2016 –  Assaf harofe Medical Center, Israel. Senior Staff Pediatrician- Pediatric Emergency Department. Assaf Harofe Medical Center, Israel.
2006-2007 – Lecturer radiology School Of Medicine affiliated to the Hebrew University, Jerusalem, Israel.
2007-2008 – Lecturer Ort college Of Medical Secreteries.
2006-present – Medical Officer Captain in the Israeli army  assigned as a military doctor.
2004-2008 – Pediatric Residency. Assaf Harofeh Medical Center, Israel.
2003-2004 – Internship at Assaf Harofeh Medical Center.
Awads and Honors:
2017 – Electrophysiologist
2017 – Sport Cardiologist
2015 – Pediatric Cardiologist
2010 – Best poster award Israeli clinical pediatric association annual meeting
2009 – Pediatric Specialist
2007 – The annually award of excellency in pediatrics Assaf-harofe, Israel
2001 – MD CUM-LAUDE
1998 – 3rd prize Pecs regional research competition , Hungary
"Alcohol and drug abuse among medical students
Research:
2017 – The first successful permanent pacemaker implantation via the left superior vena-cava to a collateral of the coronary sinus leading to the left ventricle in a lateral tunnel fontan EP Europace 2017
2017 –  Effective and safe lead extraction using the bidirectional rotational Evolution® sheath in a child with congenital heart disease Journal of Arrhythmia 2017
2017  – An 18-month-old child with complete atrioventricular block presenting initially as breath holding spells. Cardiology in the Young 2017
2011 – Premarketing surveillance of ibuprofen suppositories in
febrile children Clin Pediatr (Phila).
2009 – Case study in review Flecainid induced cardiac arrest: Is it pharmacogenetics?
2011 –  present – Arrhythmia and epilepsy. Pediatric neurology department and Pediatric cardiology unit,
Assaf- harofe medical center
2006-2008 – The effect of neurologic drugs on GIRK (G protein inwardly rectifying K channels ). The Chemical Biology Department, Weizmann institute of science, Rehovot, Israel
2000-2001 – Factors Predicting difficult intubation.  Intensive care unit "NEGY SZAZ AGY" hospital, PECS medical university
1998  – "Alcohol and drug abuse among medical students". Pathophysiology department, Pecs Medical university
Community Service:
2007-present – Voluntary work accompanying the widows and the orphans  of the "BEDARKAM ASSOCIATION"
2006 – Voluntary work as a pediatrician in bomb shelters Of north ISRAEL during the 2nd Lebanon war
2002  – Voluntary work At Schneider pediatric medical Center –  Emergency Department
Membership in professional communities: 
European Association of Preventive Cardiology (EAPC)
European Association of Percutaneous Cardiovascular Interventions (EAPCI)
Israeli Society of Sports Medicine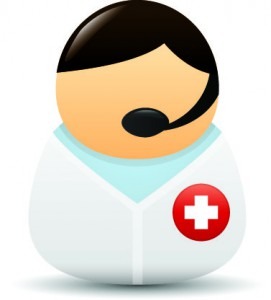 Should you have any question please contact us by email: info@resultmed.com or fill out the application form.
We will contact you as soon as possible.
Sincerely,
ResultMed Team
---