Prof. Ran Oren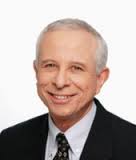 Head of the Gastroenterology and Liver Diseases Center of the Hadassah Hospital, Israel.
International expert in gastroenterology and liver diseases treatment.
Education:
♦ Sinai Mount School of Medicine, Gastroenterology Department (Liver Disease), New York.
♦ Albert Einstein Medical Center (1996-1998).
Career:
♦ From 2011 – Head of the Gastroenterology and Liver Diseases Institute at Hadassah University Medical Center in Jerusalem.
♦ 1999 – 2010 – Established and managed Liver Diseases Department at the Sourasky Medical Center (Ichilov).
♦ 2008 – 2010 – Head of the Internal Medicine Department, Sourasky Medical Center (Ichilov).
♦ 2008 to 2010 – Chairman of the Israel Liver Disease Society.
Areas of expertise:
♦ Gastroenterology
♦ Ulcerative colitis
♦ Diverticulosis
♦ Constipation
♦ Heartburn
♦ Multidisciplinary conferences for colon treatment bile, pancreas and liver tumors (surgeons, pathologists, radiologists, oncologists)
♦ Visual tests interpretation – MRI, CT, PET CT and ultrasound of the liver, pancreas or gastrointestinal tract
♦ Viral liver diseases (hepatitis)
♦ Autoimmune liver diseases – autoimmune hepatitis, liver cirrhosis
♦ Metabolic liver diseases – Wilson's disease (Konovalov)
♦ Impaired activity problems of liver enzymes
♦ Fatty liver
♦ Complicated liver cirrhosis – ascites, varicose veins bleeding of esophagus
♦ Liver tumors, liver metastases
♦ Damage to the liver or digestive system after chemotherapy
♦ Liver transplantation
♦ Colon Diseases
♦ Esophagus Tumors
♦ Celiac disease
♦ Gastroscopy (including ultrasound or CT guided biopsy)
♦ Irritable bowel syndrome
♦ Crohn's disease and colitis
♦ Digestive system enlargement (esophagus, stomach, small intestine, colon, pancreas and liver)
♦ Pancreatitis
♦ Gallstones, metastases and gallbladder tumors.
Professional activities:
♦ Chairman of the Israel Society for the Liver Diseases Study
♦ Member of the Israeli, European and American Society for the Liver Diseases, Liver Transplantation and Gastroenterology.
Prof. Oren actively cooperates with the leading Centers for the treatment of gastrointestinal and liver diseases in Europe and the USA.
Research activities:
♦ Identification and treatment of fatty liver, prevention of chronic liver disease, diabetes and heart disease.
♦ Colonoscopy. Identifying early signs of colon cancer.
♦ Risk study and immunization of populations at risk for hepatitis B or C.
♦ Study and development of methods for assessing the liver status.