Prof. Daniel Seidman

Expert of IVF Department of Assuta Medical Center. Doctor of Medical Sciences.
Specialist in the infertility treatment and IVF, Chaim Sheba Medical Center, Tel Hashomer.
Education:
♦ Graduate School of Medicine, "Hadassah" in Jerusalem.
♦ Specialty – Gynecology and Reproductive Medicine, Department of Obstetrics and Gynaecology at the Chaim Sheba Medical Center, Tel Hashomer.
♦ Internship in the field of endoscopic surgery in three years at Stanford endoscopy center, Stanford, California under the guidance of prof. Camran Nezhat.
♦ Specialization in the US Medical Center for Reproductive Medicine, Stanford University, California.
Academic activities:
♦ Associate Professor, Coordinator of the course "Human Reproduction" at the Faculty of Medicine, Tel Aviv University.
♦ Chairman of Contraception and sexual health Society.
♦ Professor of graduate faculty of medicine at Tel Aviv University.
♦ Member of the examination committee on obstetrics and gynecology.
♦ IMA member of the Scientific Committee.
♦Associate Professor School of Medicine, Sackler, Tel-Aviv University.
♦ Director of the Research Division and a senior physician IVF Department of Obstetrics and Gynecology, Chaim Sheba Medical Center, Tel Hashomer, Tel Aviv.
♦ Member of the Board of the Israeli Fertility Society.
♦ Head of the Academic Council of Israel Endoscopy Training Centre (ITEC).
♦ Twice winner of the first prize of the American Association of Gynecologic laparoscopy (AAGL) "Golden hysteroscope."
♦ A member of the Israeli Medical Association Research Committee.
Prof. Seidman published more than 250 scientific works, mainly in the field of advanced endoscopic surgery and reproductive rights.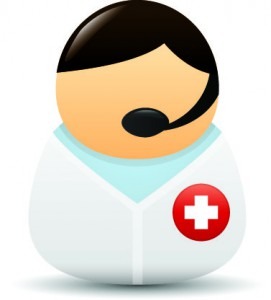 Should you have any question or you need to schedule an appointment, please contact us at +972 54-803-4532, email: info@resultmed.com or fill out the application form
We will contact you as soon as possible and will be happy to help.
Sincerely, 
ResultMed Team