Prof. Micha Rabau

Head of the Proctology Department, Tel-Aviv Medical Center (Ichilov).
Expertise:
♦ Colorectal surgery:
* Inflammatory bowel disease (Crohn's disease and ulcerative colitis)
* Polyps and rectum tumors during restoration and preservation of digestive system
♦ Rectal surgery:
* Fistula, hemorrhoids and anal fissures.
Education:
1966-1967: Faculty of Natural Sciences, University of Tel Aviv.
1967-1969: School of Medicine, University of Geneva, Switzerland.
1969-1973: Saclair Medical School, Tel-Aviv University, Tel-Aviv.
1974-1980: Specialization in general surgery, Sheba Medical Center, Tel-ha-Shomer.
Scholarships:
1980-1981: St. Colorectal Surgery, Marx Hospital, London England.
1982: Continuing Education, Colon and Rectal Surgery, Minneapolis, Minnesota, USA.
1984-1985: Colorectal Surgery, Mount Sinai Hospital in Toronto, Canada.
1995 Colon and rectal surgery, Cleveland Clinic, Fort Lauderdale, Florida, USA.
Clinical experience:
1981-1991: Senior Surgeon of the Department of General Surgery, Medical Center. H. Shiba, and later in the clinic Ichilov.
1991 – today: Director of the Proctology Unit of the Department of Surgery, Ihilov Medical Center.
Academic experience:
1975-1980: leadership in surgery, Sakler Medical School, Tel-Aviv University.
1980-1987: Lecturer in Surgery, School of Medicine, Tel-Aviv University.
1987: Senior Lecturer in Surgery, Sakler Medical School, Tel Aviv University.
1997: Professor of Clinical Surgery Sakler School of Medicine, Tel Aviv University.
Participation in professional organizations:
♦ Israeli Society of Colon and Rectal Surgery
♦ European Society of Colon and Rectum Surgery
♦ Surgical Society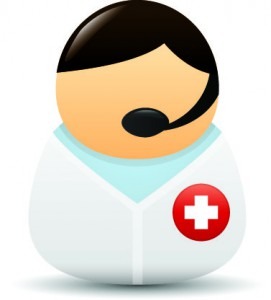 Should you have any question or you need to schedule an appointment, please contact us at +972 54-803-4532, email: info@resultmed.com or fill out the application form
We will contact you as soon as possible.
Sincerely, 
ResultMed Team