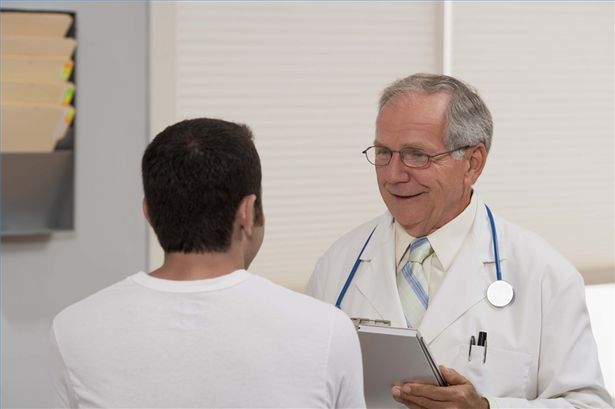 Erectile dysfunction
Erectile dysfunction (ED) or impotence is one of the most frequent complaints of our patients. This problem is characterized by the inability to develop or maintain an erection of the penis during intercourse.
Penile erection is caused by the effect of the hydraulic input and retention of blood in the spongy bodies of the penis. The process often begins as a result of sexual arousal, when signals are transmitted from the brain to nerves in the penis. The most important organic causes are cardiovascular disease and diabetes, neurological problems (injuries after prostatectomy), hormone deficiency (hypogonadism), and the side effects of drugs.
Psychological impotence involves the impossibility of erection due to thoughts or feelings for psychological reasons, not physical; it occurs less frequently and, in most cases, curable. In particular, there is a strong psychological impotence placebo response. Erectile dysfunction can have serious psychological consequences because it leads to difficulties in relationships and male self-esteem in general.
Erectile dysfunction is a common problem. It is assumed that approximately 40 % of men suffer from erectile dysfunction or impotence, at least once in life.
Signs and symptoms
Psychological causes: anxiety, stress, mental disorders, psychological problems, negative feelings.
Except for psychological reasons, there are other factors that lead to erectile dysfunction, such as diabetes (neuropathy), side effects of medications (antidepressants are the most common), nicotine, neurogenic disorders, cavernous disorders (Peyronie's disease), surgery, aging (Erectile Dysfunction meets four times more common in men older than 60 than in men aged 40), kidney failure, multiple sclerosis (MS), lifestyle (smoking is a major cause of erectile dysfunction, it causes impotence because it promotes the narrowing of the arteries).
Due to previous surgery can be removed necessary anatomical structures, the nerves may be damaged or impaired blood supply. Erectile dysfunction is a common complication of prostate cancer treatment, including prostatectomy and removal of the prostate tumor with  radiotherapy, although the prostate gland is not necessary to achieve an erection.
Men who take non-steroidal anti-inflammatory drugs three times a day for more than 3 months, have a 22% increased risk of erectile dysfunction.
Diagnostics
Diagnostic procedures are as follows:

Blood test. Typically, this is done to rule out an underlying disease, such as hypogonadism and prolactinoma.


Doplerography (US) is used to evaluate blood flow, venous flow, atherosclerosis, scarring or calcification of erectile tissue. Ultrasound is used to evaluate and measure the vasodilation blood pressure penis.


Checking the nerves of penis – the reflex test, which is performed by a doctor when physical examination.


Definition night state of penis. For a man is normal to have an erection to 6 am during sleep. Its absence may indicate a problem nerve function or blood supply to the penis. There are two methods for measuring changes in rigidity and circumference during nocturnal erection: strain gauge sensor and because a significant number of people who have no sexual dysfunction nonetheless do not have regular nocturnal erections.


Biothesiometry (measurement sensitivity). This test uses electromagnetic vibration in order to evaluate the sensitivity and penile nerve function.


Dynamic infusion cavernosometry (DICC). This is the method in which the liquid injected in the penis with a certain speed and pressure. This allows  to measure the pressure in vascular corpora cavernosa during erection.


Magnetic resonance angiography (MRA). This procedure is similar to magnetic resonance imaging. It uses magnetic fields and radio waves to transmit detailed images of blood vessels. Physician injects a contrast substance in the patient's bloodstream, which leads to the vascular tissues that are distinguished in comparison with other tissues. The contrast agent provides improved picture of the blood supply and vascular anomalies.
Treatment
In some cases, treatment may include the use of drugs, injections into the penis, a penile prosthesis or vascular reconstructive surgery.
Physiotherapy. Exercises for middle-aged men are effective to prevent ED.
When pharmacological methods fail, specially designed to achieve an erection can be used external vacuum pump (pump). The device promotes blood flow to the penis , creating a negative pressure. This type of device can be applied immediately before intercourse . Such a device is assigned a doctor prescription .
Surgery
Often, as a radical means, if other treatments have not been successful, the most common procedure is a prosthesis, the implant (artificial rods) in the penis. Israel has accumulated years of experience in the success of such procedures.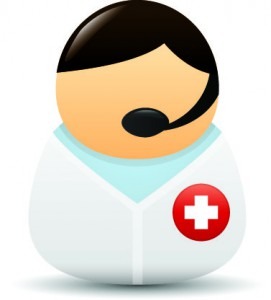 To ask a doctor or to make an appointment, please contact us by telephone, e-mail or application form on the right 
We will contact you as soon as possible
Sincerely, 
ResultMed Team