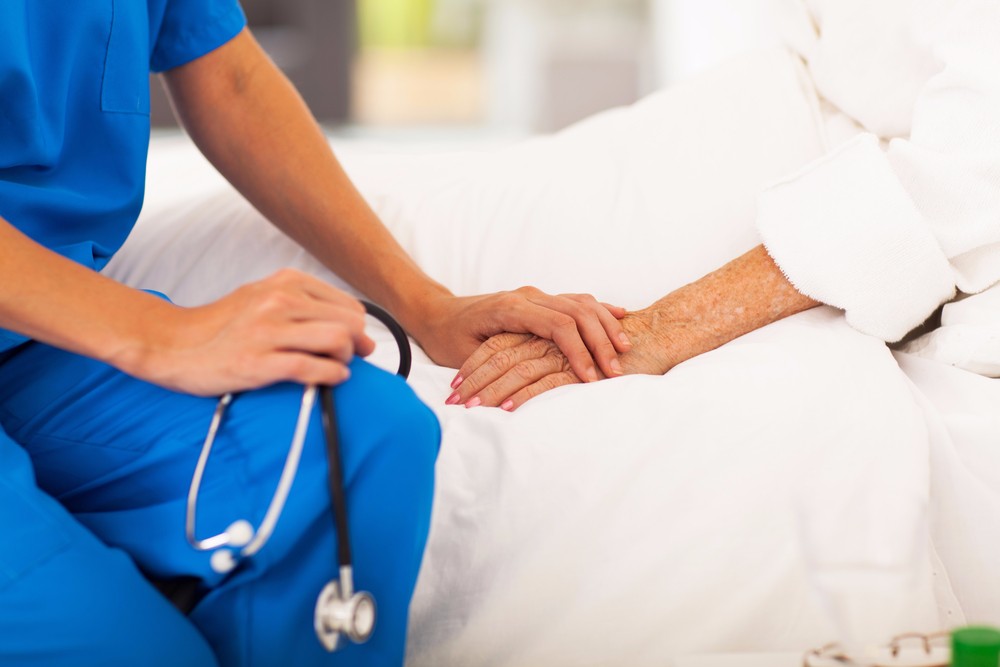 Cervical cancer immunotherapy
Cervical cancer is the fourth most common type of cancer in women in the world, affecting more than half a million patients a year. For this type of cancer in Israel, new methods of immunotherapy are being developed and tested.
One of the main causes of cervical cancer is the human papilloma virus (HPV), which, according to doctors, causes almost all cases of cancer.
VACCINES FOR PREVENTING HPV
During last few years doctors made several breakthroughs in treatment technologies of cervical cancer, including the discovery of more effective methods of preventing cervical cancer.
In order to treat the disease were developed three vaccines for immunotherapy: Gardasil, approved by the FDA in 2006, Gardasil-9, approved by the FDA in 2014, and Cervarix, approved by the FDA to prevent HPV. The revolutionary vaccine Gardasil-9 protects women from nine different types of HPV, which cause approximately 90% of all cervical cancer cases around the world.
But treatment of metastatic cervical cancer requires a combination of HPV vaccine with other therapeutic methods.
THERAPEUTIC THERAPY
The discovery of new drugs (targeted therapeutic agents and chemotherapeutic agents), as well as an increasingly better understanding of tumor biology, gives Israeli oncologists more opportunities to combine these drugs with therapeutic HPV vaccines, in order to improve the treatment effect for HPV-associated cervical cancer.
Therefore, in addition to the preventive vaccines, Bevacizumab (Avastin), has also been developed and is approved as targeted therapy, for therapeutic use in patients with cervical cancer.
Other vaccines and cellular immunotherapy targeting HPV-infected tumors are also currently being tested in clinical trials.
CHECKPOINT INHIBITORS
Other types of immunotherapy are also used for therapeutic treatment of cervical cancer, including a CRI-funded study of the combination of the Durvalumab and Ipilimumab checkpoint, as well as some other drugs.
Clinical study Phase I preliminary results showed that Pembrolisumab (Keytruda) is well tolerated and expresses potential antitumor activity in patients with PD-L1-positive recurrence or metastatic cervical cancer.
Currently, Pembrolisumab (Keytruda) is being tested at a local level in combination with radiotherapy, as it has a strong biological background. However, the response to pembolizumab remains low.
TIL THERAPY
In addition to inhibitors of the immune control point, T-cell therapy (TIL) is currently being developed for the treatment of cervical cancer associated with HPV, which demonstrates some encouraging results in the detection of T cell-mediated HPV. TIL therapy is the infiltration (or implantation) of tumor lymphocytes. That is, during TIL therapy, cancer cells are destroyed by the human lymphocytes (autologous method).
⇒ Learn more about TIL therapy
Axalimogene filoslisbac (AXAL)
A new preparation of immunotherapy, Axalimogene filoslisbac (AXAL), demonstrates improved survival rates for patients with cervical cancer, according to a study presented at the Annual Meeting of the Society of Gynecologic Oncology (SGO).
50 patients with treated persistent or recurrent metastatic (squamous or non-squamous) cervical carcinoma received AXAL as a single agent during phase II of GOG -0265.
The expected 12-month survival of patients enrolled in the study was 24.5%. The results of the study showed 38% of the 12-month survival of patients who received treatment with AXAL. Compared to the expected survival rate, it is 52%. A continuous full response to therapy was observed for 18.5 months, and the highest survival rate was 40.6 months.
The safety profile was consistent with previous clinical experience. The most common side effects were hypotension and symptoms associated with the release of cytokines (eg, nausea, chills, fever).
The next step for AXAL is to test its effect in a population of patients newly diagnosed with cervical cancer.
---
Israeli oncologists at the Israel Oncology Institute continue to work tirelessly, together with the US Cancer Research Institute, to promote the technology of preventive vaccines and immunotherapy for cervical cancer to provide effective immunotherapy for all women with cervical cancer.
---
⇒ Cancer Immunotherapy in Israel
⇒ Molecular genomic tests for precision cancer treatment in Israel
⇒ Precision cancer treatment in Israel
⇒ Dr. Raanan Berger, Head of the Israeli Cancer Institute – What is personalized medicine and why is it important?
⇒ Cancer Pre-Screening Online in Israel
---