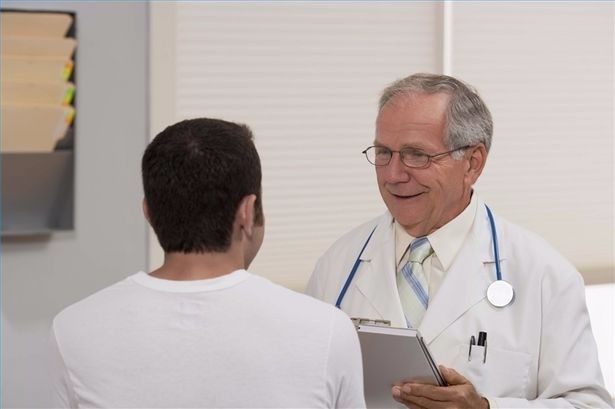 Personalized cancer treatment – transfer to individual therapy protocol
1. What is precision cancer treatment? – Dr. Raanan Berger, Director of Cancer Institute.
Cancer developing is connected in most cases with a mutation of a human genome.
Nowadays, our oncologists use new methods for definition of cancer genomes-oncomarkers (DNA mutations). This allows not only to identify precisely cancer tumor type but also the impact of different drugs on it that are not included in the standard anticancer therapy. So, patient and doctor are informed what exactly will work on a specific tumor of a specific person.
---
Onсo-tests are genomic and genetic studies for detection of DNA mutations with using biopsy of tumor tissue or blood tests which help to choose correctly the precised treatment of cancer tumor for each patient out of standard treatment.
⇒ All molecular oncotests for precision cancer treatment in Israel – Review
Personalized or precision cancer treatment in Israel:
⇒ Personalized treatment for breast cancer
⇒ Personalized bowel cancer treatment
⇒ Personalized lung cancer treatment
⇒ Personalized treatment for ovarian cancer
Each person inherits a set of genes from both parents. This gene which is available in almost all cells of the body and embodied in the structure of DNA strands. If in the cellular DNA occurs a defect or mutation that may lead to inclusion of cancer genes, the body cannot control this process. The defective cell continues to multiply that results in the appearance of the cancer. Mutations can occur as a result of exposure to endogenous and exogenous causes (for example cancerogenic chemicals, radioactiveradiation, etc.). And only а very small number of cases the mutation is inherited from parents. In many cases, the cause of the mutation remains unknown.
What is the importance of identifying changes in the DNA of the cancer cells.
Detection of DNA mutations in cancer cells and the definition of genes-markers allows to develop the personalized treatment. That is the individual therapy protocol in accordance with a genetic profile of the cancer tumor. Individual therapy has an advantage in selection of the most effective type of treatment, in comparison with standard protocols previously passed by all the patients depending on the primary tumor: chemotherapy, radiotherapy and surgery.
Personalized treatment is the targeted and highly effective drug treatment, accompanied by fewer side effects. Treatment includes special anticancer drugs and cures directed against the mutating cancer cells. Such therapy has much less effect on healthy cells.
In many cases, due to early diagnosis the tumor can be removed by surgery. In some cases, such as colon cancer, breast cancer or prostate cancer, the question often arises whether a prophylactic treatment, radiotheraphy or chemotherapy is necessary. In such cases, doctor may recommend genetic tests for genes-oncomarkers in the colon, breast and prostate.
In order to prepare the patient for the narrowly targeted and personalized treatment against a certain type of cancer and diagnosis of tumor mutations, as well as for definition whether a patient-focused and personalized treatment approaches, three types of researches are applied:
⇒ The study of tissue samples (Tissue Panels) – after sampling tissue biopsies is used method of sequencing genes-oncomarkers.
⇒The study of sample liquid (Liquid Panels) – after sampling blood issued method of sequencing genes-oncomarkers.
⇒ Inclusive genome-proteomic studies (Ultra-Coverage Genomic Proteomic). General genome sequencing of tumor cells distant tissues.
Differences between chemotherapy, immunotherapy and biological treatment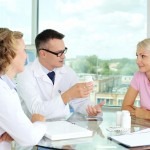 Nowadays, it is very easy to get lost among the millions of web pages and social networks about cancer treatment (chemotherapy, biological or targeted therapy, immunotherapy (immunological treatment). Before starting treatment it is very important to know the basic concepts, and also to learn how to compare different types of treatment, depending on the type of disease.
Read More