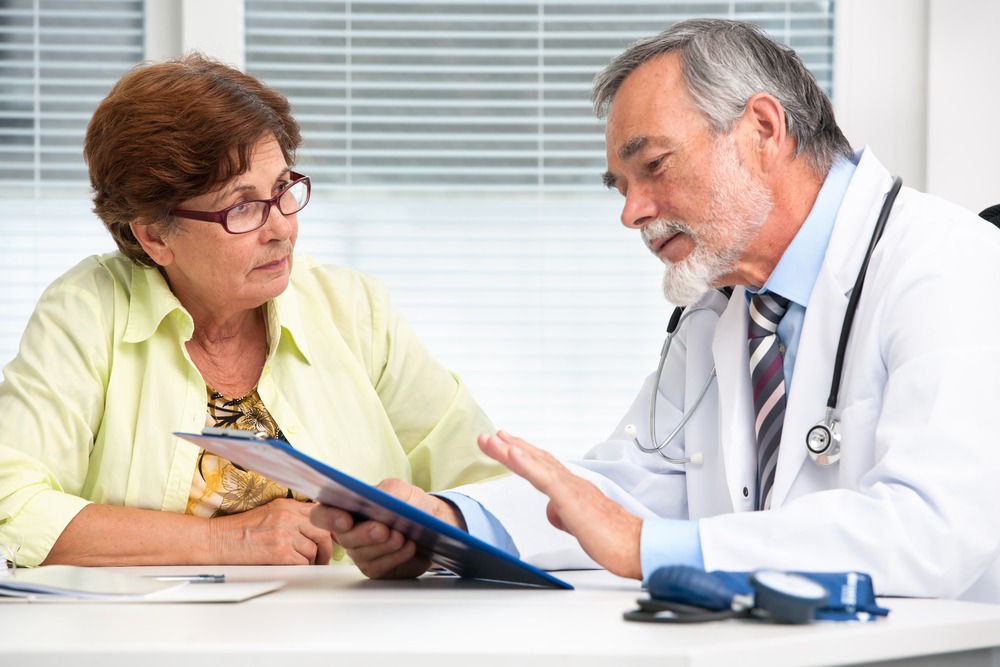 Mitral valve insufficiency
Mitral insufficiency is a condition in which the mitral valve, which connects the left ventricle and left atrium, can not be closed tightly during contraction, causing a reverse flow of blood occurs in the left ventricle.
Leading Israeli experts in heart valves treatment.
Mitral valve insufficiency may be acute or chronic. Reasons for failure of the valve is a damage in any part of the valve. Severe deficiency may be caused by, for example, myocardial infarction, whereby the damaged muscles responsible for the operation of the valve. Furthermore, it could be an injury or infectious endocarditis. Failure may be caused by chronic rheumatic heart disease, mitral valve prolapse, congenital defects of the valve, coronary artery disease and hypertrophic cardiomyopathy.
Chronic failure often occurs as a result of ischemia as well as in patients who have survived a myocardial infarction. In such patients, because of the reverse flow of blood occurs a gradual expansion of the left ventricle and left atrium, which greatly influences the systolic function and also leads to an increase in end diastolic pressure, left ventricular pressure, and pulmonary edema. This causes a significant reduction in cardiac function.
Patients with mitral valve prolapse suffer from degeneration of the valve, usually due to the valve ring enlargement. Doctors believe that mitral valve prolapse in most patients is associated with various diseases of the collagen fibers of the connective tissue. The disease can lead to increased pressure on the heart muscle, the function creates further deterioration of the valve and increase the risk of liver failure.
Typically, the valve prolapse often occurs in women, at a relatively young age (up to 30). The disease may manifest itself in a variety of clinical forms. It should be noted that most patients do not experience symptoms throughout their lives, but some of them may suffer severe arrhythmia or valve failure that requires surgical intervention.
Clinical symptoms in patients with mitral valve insufficiency: fatigue, shortness of breath with exercise, and in the supine position, congestion of the liver, swelling of the ankles, jugular vein enlargement, ascites, damage to other valves, such as tricuspid valve.
Diagnosis of mitral valve insufficiency.
To identify the problem needed a physical examination and visual diagnosis.
Usually, the blood pressure in patients with chronic disease are normal. When listening to the heart can be detected systolic murmurs.
ECG. Electrocardiogram may indicate left ventricular hypertrophy and often indicates atrial fibrillation.
Echocardiography. Used to confirm the diagnosis, determine the degree of prolapse valve, ventricular hypertrophy, and other important characteristics.
X-ray. May demonstrate an increase in size of the left ventricle. Enlargement can be very significant in the later stages of the sickness. Sometimes it is accompanied by edema.
Treatment of mitral valve insufficiency.
Treatment of patients with chronic disease often depends on failure factors. In the case of atrial fibrillation can be assigned to antiplatelet agents to prevent clots. In asymptomatic patients should be carried out to evaluate the function of the left ventricle and atrial fibrillation or pulmonary hypertension. If it is confirmed can be considered valve repair. Although this treatment can also be recommended for patients without atrial fibrillation or pulmonary hypertension. With a significant injury of the left ventricle can also be recommended for valve repair, and if necessary, heart valve replacement.
Patients with significantly lower rates of heart function – ejection fraction less than 30% – increased operational risks and reduced survival prognosis.
The decision to hold valvuloplasty or open surgery depends on the degree of valve dysfunction.
This method is generally the first choice in the treatment and is carried out by catheterization. During the procedure, the doctor inserts a thin tube through a vein in the leg and brings it to his heart. Intralesional special valve mounted ring which discloses a valve that ensure its normal functioning.
Replacement of the mitral valve is carried out on open heart by experienced cardiologist.
Treatment of patients with mitral valve prolapse, which in the past suffered from endocarditis, performed in order to avoid relapse. A patient with chest pain and mild prolapse can be recommended beta-blockers to reduce the load on the heart. Patients who experienced a transient ischemic attack, to be treated for anti-platelet drugs such as aspirin, and, if necessary, warfarin.
Correction of the valve can be recommended only in cases of severe failure of the valve.