Dr. Alon Friedlander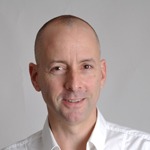 Head of the Spine Deformity Unit at Sheba Medical Center, Tel Hashomer. 
♦ Graduated 1994 from the Tel Aviv University Sackler Faculty of Medicine.
♦ Residency in orthopedics at the Chaim Sheba Medical Center at Tel Hashomer in 2002.
♦ Clinical fellowship during 2002-2003 in the field of spinal care.
♦ Surgical removal of spinal tumors at the Hopitaux Institut Mutualiste Montsouris hospital, Paris, France.
♦ Spinal deformity corrective surgery at the Hopitaux Universitaires de Strasbourg, France.
♦ Clinical fellowship in spinal surgery at the Queen Mary Hospital and the Duchess of Kent Children's Hospital, Hong Kong.
Specialization:
• Spinal cord degeneration.
• Bruises and fractures of the spine cord.
• Benign and malignant tumors of the spine.
• Congenital malformations.
• Disc herniation, spinal cord stenosis.
• Infections and instability of the spine.
• Premature and posterior fixations surgery to treat disk breakages, both minimally invasive and open techniques.
• Scoliosis surgery in children and adolescents.
• Surgery for primary and secondary tumors of the spine.
Within the overall approach:
1. Pediatric spine disease in close collaboration with pediatric orthopedics, and rehabilitation of children.
2. Growing diseases in the spinal column in cooperation with the Oncology Institute and the Hemontology Institute.
3. Collaboration with the pain clinic and the rehabilitation center in conservative treatments.
Today Dr. Friedlander is a Senior physician in the field of spinal surgery in the Department of Neurosurgery and the Department of Orthopedics at Tel Hashomer, and currently heads the Spinal Surgery Unit at Tel Hashomer.
Dr. Alon Friedlander is on Forbes list as one of the best doctors of Israel.