Lung cancer
Leading Israeli doctors. Non-small cell, squamous cell carcinoma, adenocarcinoma or large cell carcinoma and small cell lung cancer, biological treatment, immunotherapy, precision (personalized) treatment of lung cancer in Israel.
Lung cancer is one of the most common types of disease. There are two main types of primary lung cancer. They are classified by the type of cell which they are formed of.

The leading Israeli expert in lung cancer treatment is Dr. Maya Gottfried – Head of Cancer Institute, Meir Medical Center.
Diagnosis and treatment of lung cancer
Non small cell lung cancer – the most common type, which accounts for over 80 % of cases. This can be a squamous cell carcinoma, adenocarcinoma or large cell carcinoma.
Small cell lung cancer – a less common type, which is the most aggressive form of lung cancer.
If you or any of your relatives were diagnosed with such disease, please contact us. We accept patients for the treatment of all disease stages, any kind of tumor location and malignancies in the body.
We provide examination program focused on your problem, according to which you will clearly understand before coming to Israel, on what day and at what time you scheduled for a consultation and procedures.
Lung cancer examination
Blood test (including tumor markers).
 CT (computed tomography) scan of the chest.
 PET-CT (positron-emission tomography – whole body scan for definition of pathological  processes in any part of the body).
 Biopsy (via bronchoscopy, FNA ( needle), mediastinoscopy or thoracoscopy).
Histological examination.
 Consultation by physician – oncologist.
Lung cancer treatment
Treatment method of lung cancer depends on the type of tumor (determined by examining biopsy), its spread in the body and aggressiveness, as well as the general condition of the patient.
---
Thoracic Surgery
Lobectomy – removal of lung tumor. Such an operation is performed usually in those cases where the tumor is localized in one spot and metastases not spread in the body (early stage).
Wedge resection or segmentectomy – removing a small part of the lung. As a rule, this operation is performed in cases where the tumor is localized in one place and metastases not spread in the body (early stage).
Pneumonectomy – removal of the entire lung. Apply where the pervasive nature of the tumor is centered in the middle of the lungs or spread throughout the lungs. During operation may also be removed nearby lymph nodes.
Operation on the lungs can be open or endoscopic (laparoscopy). Surgery method  is determined by thoracic surgeon for each patient individually upon the results of a personal inspection and mileage evaluation.
If the metastatic process has evolved significantly in the body, may be used chemotherapy or radiation therapy.
Radiation therapy is a type of treatment that uses x-rays to kill cancer cells.
Intensive course of radiation therapy, known as radical radiotherapy may be performed for the treatment of small cell lung cancer, if for some indications surgery can not be performed.
Radiation therapy may also be used to relieve the symptoms and slow down the spread of cancer (palliative radiotherapy) .
In some cases a prophylactic brain radiotherapy may be recommended. Since lung cancer spreads to the brain metastases, PCI (brain irradiation) includes processing low dose whole brain radiation. This method is used as a preventive measure.
If the metastatic process has already developed significantly in the body, chemotherapy, radiation therapy, immunotherapy (immunological treatment) or biological treatment of lung carcinoma may be indicated.
In some cases, Israeli oncologists recommend carrying out molecular genomic tests to personalize the treatment of non-small cell lung cancer. This is a new approach in Israel – precision lung cancer treatment.
---
There are three main types of radiation therapy in the treatment of lung cancer:
External beam radiation therapy – direct rays impact to the affected areas of the body. Such therapy usually given five days a week, with a break at the weekend. Each session lasts 10-15 minutes. The course usually lasts four to seven weeks.
Stereotactic radiotherapy – a more detailed view of external beam radiation therapy, in which the supply of a higher dose of radiation to the tumor using multiple beams of high-energy, while the surrounding healthy tissues receive a minimum exposure. Stereotactic radiotherapy requires fewer sessions from 3 to 10.
Internal radiation therapy – a catheter (thin tube) that is inserted into the lungs. A small piece of the radioactive material is placed inside the catheter and directed to the tumor within a few minutes it was removed.
---
Chemotherapy is the effect on cancer cells potent chemicals.
Chemotherapy may be administered before surgery to shrink the tumor, which may increase the likelihood of a successful operation or after the surgery in order to prevent the risk of recurrence.
In some cases chemotherapy is used to relieve the symptoms and slow down the spread of cancer or when treatment is not possible.
Chemotherapy is usually given in cycles, each of which includes taking medication for several days, with a break for a few weeks to allow the body to recover from the treatment effects.
The number of chemotherapy cycles determined by the doctor – oncologist chemotherapeutic and based on the extent of the disease. Most of the patients require four to six cycles of treatment over three to six months.
Chemotherapy for lung cancer involves taking a combination of different drugs. Drugs are typically delivered through drip into a vein or into a tube which is connected with one of the blood vessels in the chest.
---
Biological Therapy
Biological treatment of lung cancer with new drugs that are sometimes recommended as an alternative treatment with chemotherapy for non-small cell lung cancer that has significantly spread, and when surgery and radiation therapy is no longer effective.
Examples of the biological treatment could be medicines containing growth factor inhibitors, which inhibit the growth of cancer cells.
Biological methods are suitable only for treatment of patients with the presence of certain proteins in cancer cells. In order to determine the feasibility of biological therapy, histological examination is necessary.
---
Radiofrequency ablation
Radiofrequency ablation is a new type of treatment for lung cancer , diagnosed at an early stage .
During this procedure, the doctor under the control of computed tomography (CT ) in the tumor site introduces the needle through which the radio waves are served. These waves generate heat, which destroys the cancer cells.
——————————————————————————————————————————–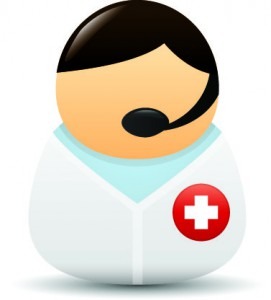 Should you have any question or you need to schedule an appointment, please contact us at +972 54-803-4532, email:info@resultmed.com or fill out the application form
We will contact you as soon as possible.
Sincerely, 
ResultMed Team
Small cell lung cancer (SCLC)
Small cell lung cancer (SCLC) is one of the most aggressive forms of cancer. The size of a tumor in this form can double in a matter of weeks. Therefore, when making a diagnosis and at the beginning of treatment, many patients are already at a progressive stage of the disease, in which a surgical operation is no longer used.
Read More
Non-small cell lung cancer
There are several types of lung cancer that are related to non-small cell lung cancer. Each type of malignant cell has its own properties and pathways, but the main feature is the cell shape that can be seen under a microscope.
Read More