Tonsil cancer
Tonsil cancer is a malignant disease that develops in the tonsils, located on either side of the neck, although it also can occur in the throat, at the rear of the tongue.
The leading experts in ENT onco surgery:
Dr. Raphael Pfeffer – Expert in radiotherapy, Head of the Radiology Department, Assuta Medical Center
Dr. Eitan Yaniv – Head of ENT department, Beilinson. Endoscopic surgery of the nose, throat and ear
Dr. Roy Lansberg – Expert endoscopic surgery of the nose, face, ear and throat, Sourasky Medical Center,  Tel Aviv
Prof. Dan Fliss – Head of ENT Department and neck problems, Sourasky Medical Center,  Tel Aviv
——————————————————————————————————————————–
Most cancers are squamous tonsil cancer arising in tissues that line the mouth, although it is possible also to its origin due to lymphoma (cancer of the immune system). Smoking is the most common risk factor for squamous cell carcinoma of the tonsils. Alcohol is also a risk factor. The combination of smoking and alcohol consumption gives an even greater risk.
Tonsil cancer can start in a non-healing wound at the back of the throat. May have problems with eating, swallowing and speech as well as taste. May increase the lymph nodes in the neck and unexplained weight loss. Other symptoms include: change in taste, bleeding, increasing the size of the tonsils, ear pain, sore throat. In some cases tonsil cancer can be life-threatening, you should seek immediate medical care. These symptoms include: trouble breathing, wheezing, shortness of breath, wheezing or asthma.
The goal of treatment of cancer of the tonsils in Israeli experts is a cure or complete remission of the disease.
Radiation therapy or surgery may be effective in the treatment of early-stage cancer of the tonsils. At more advanced stages it is generally recommended chemotherapy.
After surgery to remove the cancerous tissue is needed reconstructive surgery to restore the oral cavity as well as rehabilitation.
——————————————————————————————————————————–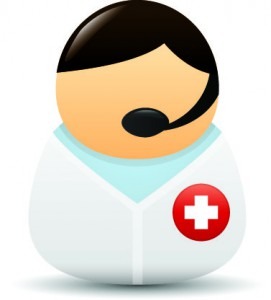 Should you have any question or you need to schedule an appointment, please contact us at +972 54-803-4532, email: info@resultmed.com or fill out the application form
We will contact you as soon as possible and will be happy to help
Sincerely, 
ResultMed Team