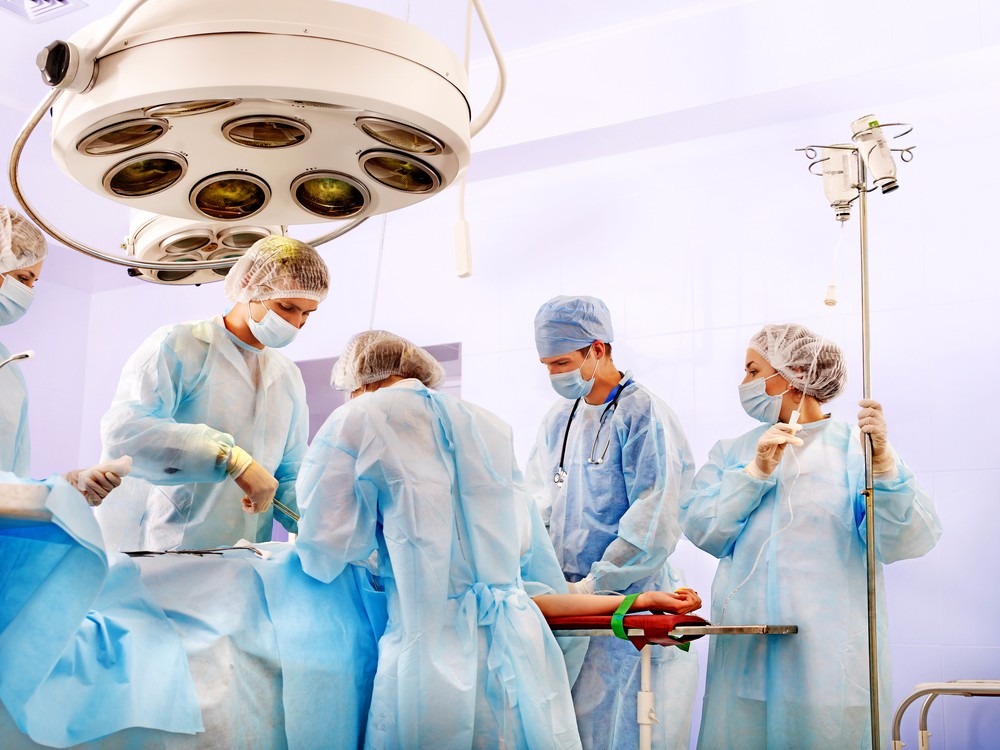 Arthroplasty
Arthroplasty is a surgical procedure that is performed in order to restore the integrity and function of the joint. The joint can be repaired by grinding the bones. In some cases, using an artificial joint (prosthesis).
On the joint state can affect various types of arthritis. Osteoarthritis, or degenerative joint disease, cartilage or erase cushion in the joint are the most common causes of joint dysfunction.
Joints are formed in places bone. Most joints are mobile.
Reasons for arthroplasty
Arthroplasty can be performed in the case where the medical procedure is no longer provide adequate support for joint pain or disability.
Most often, this procedure is performed on the hip and knee joints. Rarely performed on the ankle, elbow, shoulder and fingers.
Our experienced specialist will explain the course of the procedure and offer you the opportunity to ask any questions that may arise regarding the operation.
The patient will be asked to sign a consent form for the procedure.
In addition to a complete medical history, the doctor will perform a complete physical examination to make sure that the patient's condition allows you to go through this procedure. Before the procedure also needs examination – blood tests and other diagnostic tests.
You must inform your doctor if you have a sensitivity or allergy to any medications, latex, tape, and anesthetic agents (local and general). It should also tell your doctor about all medications and herbal supplements that you are taking. Tell your doctor if you have had cases of bleeding as a result of receiving anticoagulants, blood thinners, aspirin, or other drugs that affect blood clotting. It may be necessary to stop these medications prior to surgery.
Before the procedure, you may be asked to take a sedative to help you relax.
Based on your medical condition, your doctor may also recommend other special training.
Arthroplasty requires a stay in hospital. The procedure can vary, depending on the state of your health. Arthroplasty can be performed under general anesthesia or under localized anesthesia. The anesthesiologist will discuss this with you in advance.
Arthroplasty procedure
You will be asked to remove clothing and put on a robe. Intravenous drug will be introduced, and your body will be positioned on the operating table so that was provided with better access to the joint. The anesthesiologist will continuously monitor your heart rate, blood pressure, breathing, and blood oxygen levels during surgery. The skin at the surgical site will be cleansed with an antiseptic solution. The doctor will make an incision in the joint, and perform correction or remove the damaged parts of the joint. The incision is closed with surgical staples or sutures. Then, the wound dressing is applied styryl.
After the operation you will be taken to the recovery room for observation. Once your blood pressure, pulse, and breathing are stable and you will be transferred to a regular room. Arthroplasty usually requires a hospital stay for a few days.
It is important to start rehabilitation immediately following surgery. A physical therapist will meet with you in the near future after the surgery, and will be a program of individual exercises that need to be done before full recovery of muscle strength and good range of motion. The pain will be controlled with medication.
As with any surgical procedure, in arthroplasty may experience complications such as bleeding, infections, blood clots in the extremities or lung damage nerves or blood vessels in the area of operation, which can result in weakness or numbness. There may be other risks, depending on the state of your health. It is necessary to condemn all possible problems with your doctor before the procedure.