Prof. Reuven Gepstein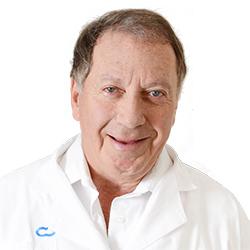 Prof. Reuven Gepstein is the Head of the Spinal unit at the Sapir Medical Center in Israel.
♦ Graduated – Haifa Medical School (Technion).
♦ Residency – Meir Hospital, Tel Aviv School of Medicine.
♦ 1985 – 1986 Fellowship Spine Surgery, Jekson Memorial Hospital, Miami and Miami Children Hospital.
♦ 1992 – Head of the Spine Unit, Meir Hospital, Tel Aviv University, School of Medicin.
♦ 2008 – Head of Minimally Invasive Spine Unit, Meir Hospital.
Professor in Orthopedic Spinal Surgery, Tel Aviv University and a Member of Scientific Advisory Board of Proneuron Biotechnologies, Inc.
Prof. Gepstein has written numerous research papers in the field of spinal surgery and participated in conferences on the matter in 2007 in Switzerland, in 2006 in Greece, Turkey and Israel, in 2005 in Russia, and in 2003 in Korea.