Professor Jack Baniel
Head of the Urology Department, Deputy Director of the Cancer Institute Davidof, Rabin Medical Center (Beilinson)

Expertise: Urology, Oncological Urology Surgery.
Professor Baniel considered one of the first and most experienced specialists of Israel master robot Da Vinci surgery onco-urology (prostate surgery), reconstructive surgery.
---
Education:
Sackler School of Medicine, Tel Aviv.
Finished internship at Beilinson Hospital and served in the IDF as a medical doctor, participated in  Medical Research. He completed his military service in 1985, passed specialization in urology at Beilinson Hospital, where he spent a year and a half interning at Witwatersrand University, Johannesburg, which was one of the most sought after places in the world for his extensive exposure to surgery and trauma. Advanced uro-oncologic surgery for urinary cancer, treatment of testicular cancer and urinary tract reconstruction.
---
Practice
Urology Department, Beilinson.
Urology Department, University of the Witwatersrand, Johannesburg, South Africa.
Urology Oncology, University Aindina, USA.
---
Academic experience:
Professor. Department of Surgery, Tel Aviv University. In 2001 he was appointed a clinical associate professor of urology at Tel Aviv University. Until now, professor has been involved in the publication of more than 100 articles in the medical literature, including the world's leading newspapers and chapters in Urology books. Professor Baniel is a reviewer in most of the major newspapers in the world. He is a partner in several basic science studies at Tel Aviv University and the Weizmann Institute of Science. Member of research associations and international committees for clinical research in urology and oncology.
---
Membership in professional organizations:
Israeli Urological Association
The American Urological Association
European Urological Association
Research company Uro – Oncology Europe EORTC
---
Areas of special interest:
Onco-Urology (prostate, bladder, kidney  and testis)
• Radical prostatectomy preserving neural nerves.
• Radical prostatectomy with robotic surgery (Da Vinci).
• Radically resection of the bladder and reconstruction after previous surgery or congenital malformations in adults.
• Excision of lymph nodes for testicular cancer.
• Reconstruction of the urinary tract.
• HIFU – high intensity focused ultrasound cancer treatment.
• Open kidney removal.
• Laparoscopic kidney resection.
• Excision of complex tumors in the kidney.
• Benign prostate surgery with open access.
• Benign prostate surgery with a closed approach.
• Bladder tumors.
• Testicular resection, cystoscopy.
• Special expertise in the treatment of testicular cancer, including lymph nodes dissection in the stomach and pelvis while preserving the ejaculatory nerves.
---
Research activities:
A large number of clinical and basic research in cancer of the urinary tract.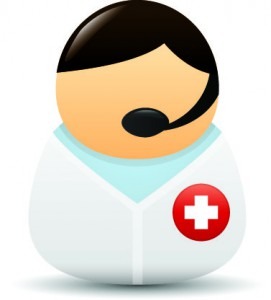 Should you have any question please contact us by email: info@resultmed.com or fill out the application form.
We will contact you as soon as possible.
Sincerely, 
ResultMed Team