Prof. Michael Glikson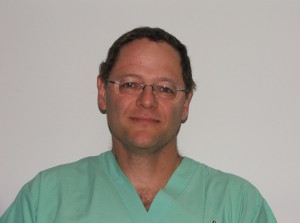 Head of the Integrated Heart Center. Cardiology Department, Shaare Zedek Medical Center, Jerusalem.
EDUCATION
♦ School of Medicine, Hebrew University Jerusalem, Israel.
♦ Residency in Medicine, Hadassah – Hebrew University Medical Center, Jerusalem,
♦ Fellowship in Cardiology, Sheba Medical Center and Tel Aviv University, Israel,
♦ Master in Cardiology – Weitzmann Institute of Science, Rehovot, Israel .
♦ Master degree in Cardiology from Tel Aviv University
♦ Fellowship in clinical pacing and electrophysiology at Mayo Clinic, Rochester, MN,
♦ Elective for distinguished students from Israel in Mt. Sinai Hospital, New York.
ACADEMIC EXPERIENCE
♦ Military medical research and development,
♦ Research project and master's thesis in the field of monoclonal antibodies, Weitzmann Institute of Science, Rehovot,
♦ Master degree in Cardiology from Tel Aviv University
♦ Fellowship in clinical pacing and electrophysiology at Mayo Clinic, Rochester, MN,
♦ Instructor in Cardiology, Tel Aviv University
♦ Lecturer in Cardiology, Tel Aviv University
♦ Senior Lecturer in Cardiology, Tel Aviv University
♦ Director of Cardiology CME course, Tel Aviv University School of CME
♦ Associate Professor of Cardiology (Clinical)
♦ Professor of cardiology (clinical )
Participation as Invited Faculty for dozens of International scientific meetings
MEMBERSHIP IN PROFESSIONAL SOCIETIES AND EDITORIAL BOARDS
♦ Israeli Medical Association
♦ Member of NASPE (North American Society of Pacing and Electrophysiology)
♦ Member of the Mayo Alumni Association
♦ Member of the Israel Heart Society
♦ Secretary of the Israeli Working Group on Pacing and Electrophysiology
♦ Member and national delegate of Israel in the European Working Group on Pacing of the European Society of Cardiology
♦ Fellow of the American College of Cardiology (FACC)
♦ Elected member of the Committee of the Israel Heart Society
♦ Elected member of the European Working Group on Arrhythmia
♦ Secretary General of the Israel Heart Society
♦ Member of the Israeli National Council of Cardiology
♦ Member of the editorial board Journal of Israeli Military Medicine
♦ Member of the editorial board – Heart Rhythm Journal
♦ Member of the editorial board – PACE
♦ Fellow of the European Society of Cardiology (FESC)
♦ Member of the editorial board – Europace
♦ Member of the editorial board – Cardiology Management
♦ Chairperson of the Israeli working group of pacing and electrophysiology
♦ Member of the writing committee on Device activation in terminal patients European
♦ Heart Rhythm Association
♦ Member of Scientific Document committee of the European Heart Rhythm Asociation
♦ Invited editor Update Cardiology – issue on pacing and electrophysiology