Prof. Mordechai Goldenberg
Head of gynecology department and outpatient surgery, Sheba Medical Center, Tel Hashomer.
Private practice at Assuta Hospital.
Expertise:
Gynecology, endoscopic surgery, laparoscopy, hysteroscopy, endometriosis.
• Diagnostic hystroscopy
• Medical consultation
• All types of gynecological-endoscopic surgery.
Surgical hysteroscopy:
• Polypectomy
• Adhesions treatment
• Fallopian tubes treatment
• Removal of the rest of pregnancy
• Myomectomy or fibroidectomy (myoma removal)
Surgical laparoscopy:
• Treatment of ovarian cysts
• Adhesions treatment
• Fallopian tubes treatment
• Myomectomy or fibroidectomy (myoma removal)
• Hysterectomy (uterus removal)
• Pelvic prolapse treatment
• Endometriosis treatment
Robotic surgery has recently entered the world of gynecology, and many of the surgeries are done using the robot (robotic laparoscopy).
Education and training:
♦ Faculty of Medicine, University. Ben-Gurion University, Beer-Sheva, Israel.
♦ Internship in gynecology and endoscopic surgery at the obstetrics medical center Buchman, Medical Center "Sheba" Tel Hashomer, Israel.
♦ Specialized courses in the medical centers of the USA and France.
Career:
♦ Director of the National School of Endoscopic Surgery ITEC.
♦ Professor at Tel Aviv University.
Research activities and membership in professional organizations:
◊ Internationally recognized in the field of endoscopy and lecturer all over the world.
◊ Member of the European Society of Endoscopy (ESEG).
◊ Member of the American Society of Endoscopy (AAGL).
◊ The Chairman of the Israeli community of gynecologic endoscopy.
◊ Member of the American Endoscopy  Society (AAGL).
Professor Goldenberg is the winner of the "Golden hysteroscope" International Award, and the author of over 100 research papers in laparoscopic and endoscopic surgery as well as.
---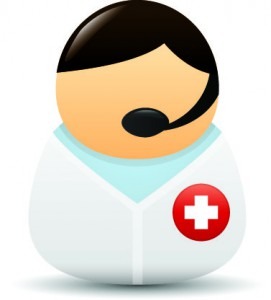 Should you have any question please contact us by email: info@resultmed.com or fill out the application form.
We will contact you as soon as possible.
Sincerely, 
ResultMed Team