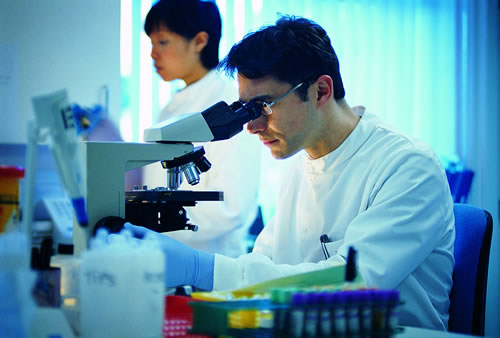 Clinical trial and research centers
Research centers in Israel and their role for our patients.
The most advanced and modern way of treatment today is based on Precision Medicine.
Physician observed that when using the same protocol on the same disease on different patients – the response differ between patients. Some of them reacted very well up to full curing while others – no result at all.
Precision Medicine system is to identifying which approaches will be effective for a certain patient based on his genetic and environmental factors.
This idea spread tremendously in the last years discovering by clinical trial and research treatments systems that surprisingly were unknown and were personally tailored for each patient.
The research for these systems is done in dedicated trial approved research centers in cooperation with hospital or specialized clinics.
Israel is one of the leaders in this field. Israel is also flexible in using new (not yet approved) protocols in order to expedite the cure of hard sicknesses such as cancer. Many of the treatment used in Israel that are already working with high positive results are used before they are approved by the FDA (Federal drug Administration in the USA) due to the long process used in American trial and research for new protocols of treatments.
In Israel there are many worldwide known clinical trial and research centers.
Due to the fact that in Israel there are clinical trial and research centers our international patients can also benefit from it.
Initial results of different trials are already available to patients that do not have any other treatment that brings results. These new advanced protocols can be treated and offered in Israel by expert physician that took part in the research.
It is important to know that these centers do not accept patients directly, only if they following certain conditions:
– reference by an Israeli physician who is leading the research or who is a part of the research team;
– medical condition of the patient fits to the trail requirements;
– slot availability for the patient (number of slots is limited).
---
Here you can see specialized fields of Israeli trial and research centers:
• Endocrine immunology
• Molecular immunology
• Pediatric Immunology
• Clinical immunology and cancer research
• Cellular Immunology
• Endocrinology and juvenile diabetes
• Genetic biochemistry
• Biochemistry and Pharmacology of Cancer
• Biology of cancerous tumors
• Molecular genetics
• Molecular genetics of tumors in children
• Hormones Regulate calcium and bone
• Torches in the cell membrane
• Eye research
• Hematology and oncology in older children
• Experimental hematology
• Propane metabolism
• Liver research
• The study of the heart
• Diabetes Research
• Bile research and blood fats
• Neurosciences
• Infectious diseases in children
• Biological psychiatry
• Cardiology
• Cellular and molecular cardiology
• Rheumatology
• Regenerative medicine
• Research Center for Autoimmune Diseases
• Research Center for Psychiatric and Dementia
• Advanced Technology Center
• Cancer Research Center
• Regenerative Medicine Research Center
• Lipid Research Center
• The Multiple Sclerosis Research Center
• Tissue Banking – Research and Development Biomedical Tools