Precision medicine
Precision Medicine, Personalized Medicine and Pharmacogenomics
---
Precision medicine has appeared when physicians discovered that each patient responds differently to a standard medical treatment.
Since then, the main task of Precision Medicine is an identifying which approaches will be effective for a certain patient based on his genetic, environmental, and lifestyle factors. 
---
Until recently, drugs have been developed with the idea that all of them work pretty much the same in everybody. But genomic research has changed that "one size fits all" approach and opened the door to more personalized approaches to using and developing drugs.
Pharmacogenomics is a part of precision medicine. It studies how genes affect a person's response to particular drugs. This new field combines pharmacology and genomics to develop effective, safe medications and doses that are tailored to variations in a person's genes.
In more simple words, pharmacogenomics uses information about a person's genetic composition, or genome, to choose the drug types and the right dose that are likely to work best for that particular person. This new field combines the science of how drugs work, called pharmacology, with the science of the human genome, called genomics.
Depending on your genetic composition, some drugs may work more or less effectively for you than they do in other people. Likewise, some drugs may produce more or fewer side effects in you than in someone else. In the near future, doctors will be able to routinely use information about your genetic makeup to choose those drugs and drug doses that offer the greatest chance of helping you.
In many cases this new field of knowledge can avoid the "trial-and-error" approach used today in many cases where the doctor is using different protocols of drugs one after the other in searching for the best drug that will affect and sickness. In some cases this technique is the cause for the death of the patient (in many as 60% of cancer patients are heavily affected by the chemotherapy – without any success).  By using new testing systems, that combines the information about the patient specific genetic map, the "best-fit" drug to help you can be chosen from the beginning.
Actually these new generation of test can point to more than one effective drug. This is very important as in some cases there is a price difference between the drugs and in some cases there could be a patient budget limitation which can be matched with different drugs combination.
There are few tests that are available for the use of the doctor:
⇒ Molecular analyses used in Israel
The selection should be delicate based on past experience.
However the list of test is growing fast and some test fit better than other specific sicknesses.
ResultMed went a further step toward a winning solution. We offer these new technologies performed under the instruction and supervision of the best doctors in Israel, who are worldwide known as leaders in their field of expertise.
---
Related:
1. What is a precision cancer treatment? – Dr. Raanan Berger, Head of Cancer Institute.
2. Precision treatment of breast cancer.
3. Precision lung cancer treatment.
4. Precision colon cancer treatment.
5. Precision cancer treatment.
6. Table of Pharmacogenomic Biomarkers in Drug Labeling. FDA. Last updated 07.2017
---
Genomic biomarkers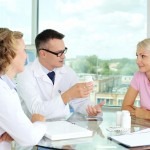 Genetic (pharmacogenomic) biomarkers are specific DNA and RNA characteristics (mutations) that are used by Israeli physicians and molecular laboratories to personalize the treatment for various diseases and achieve more effective results.
Read More