Professor David Luria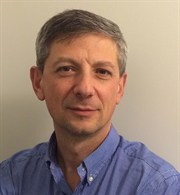 Head of Arrhythmia Center Treatment and Head of the Electrophysiology Department "Hadassa" Medical Center.
Leading surgeon of the Cardiology and Arrhythmia Center, Assuta Hospital, Tel Aviv.
During last three years, according to FORBES, Prof. Luria is on the list of the best doctors in Israel.
---
Prof. Luria has been practicing medicine since 1984. Currently, he is a professor and lecturer at the Hebrew University.
---
Specialization: cardiology, electrophysiology, treatment of all types of cardiac arrhythmia, mini-invasive procedure of radiofrequency ablation, pacemaker implantation and extraction, biventricular devices, defibrillation electrodes, endovascular occlusion of the left anuria of Watchman, innovative therapy for isolation of pulmonary veins in atrial fibrillation.
---
Education:
1984 – Medical Institute of Medicine, Hygiene and Sanitation, St. Petersburg.
1994 – Ben-Gurion University, Israel. Faculty of Medicine.
---
Internship:
– Department of Therapy and Cardiology of the Chaim Sheba Medical Center.
– Separation of heart failure and heart transplantation, "Cedars Sinai" hospital, Los Angeles.
– Shaarei Tzedek Clinic (1998), Jerusalem.
1998 – 2000 – practice in the world famous clinic Mayo Clinic, USA, in the field of cardiac arrhythmias, ablation procedures for various heart rhythm pathologies.