Dr. David Soriano
Treatment in Israel: endometriosis, pain in the pelvis and bleeding, polyps, cysts, adhesions, gynecological and obstetrical ultrasound, infertility treatment, uterine fibroids, amniocentesis, X-ray of the uterus, hysteroscopy and laparoscopy, tubal laparoscopy, hysterectomy.
---
Expert in obstetrics, gynecology and infertility treatment. Head of the Center for endometriosis treatment, Chaim Sheba Medical Center, Tel – Hashomer
Dr. Soriano graduated from the School of Medicine, Ben-Gurion University in Be'er Sheva. Completed a specialization in obstetrics and gynecology at the Chaim Sheba Medical Center, Tel Hashomer, and worked there as a senior doctor.
To date, Dr. Soriano is a senior lecturer at the Department of Obstetrics and Gynecology at Tel Aviv University.
Held training courses in gynecologic endoscopic surgery at the leading centers in Belgium, France and the United States.
Dr. Soriano is the author of several international research in surgical and gynecological laparoscopy and hysteroscopy in the world.
Dr. David Soriano maintains a private practice in the clinic Assuta and Herzliya Medical Center.
---
Expertise:
All kinds of gynecological examination, including tests gynecological and obstetric ultrasound, fetal nuchal translucency, monitoring high-risk pregnancy, amniocentesis, photos of the uterus, as well as diagnostic hysteroscopy. Leading a team of doctors who are professionals with years of experience to conduct extensive monitoring of women's problems and give an immediate answer to any question in this field.
Treatment of infertility, uterine fibroids, endometriosis, menstrual bleeding and strengthen pelvic pain.
Operative hysteroscopy: polyps, adhesions, removal of residual pregnancy.
Laparoscopic surgery: treatment of endometriosis, ovarian cysts, adhesions, tubal treatment, removal of uterine fibroids, laparoscopic hysterectomy, uterine prolapse treatment
---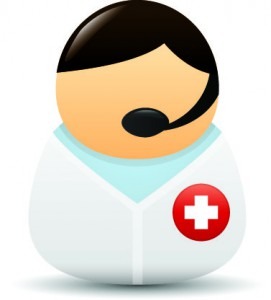 Should you have any question or you need to schedule an appointment, please contact us at +972 54-803-4532, WhatsApp, Viber, Telegram +972 54-803-4532, email:  info@resultmed.com or fill out the application form.
We will contact you as soon as possible.
Sincerely, 
ResultMed Team