Dr. Zohar Dotan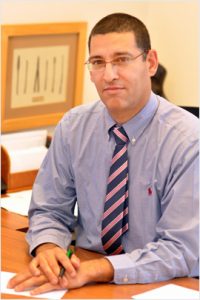 Urology Expert, Senior surgeon, Head of the oncourology service at Sheba Medical Center, Tel Hashomer. One of the Forbes Top Urologists 2019 list.
Dr. Dotan specializes in complex surgery of benign and malignant urological tumors and treatments:
• BPH
He is a pioneer in the field of robotic laparoscopic surgery. After finishing studies at Tel Aviv University's Faculty of Medicine in 1993 Dr. Dotan specialized in the urology department of Sheba Medical Center, Tel Hashomer.
During his internship, he became a Ph.D. in genetics from the Sackler School of Medicine at Tel Aviv University.
Upon receiving the degree of specialist in urological surgery, he moved with his family to New York, where he studied, for three and a half years, at the leading cancer research institute of Memorial Sloan Kettering Hospital.
He has also worked as a senior lecturer in the Department of Medicine at Tel-Aviv University's Urology Continuing Education Unit, Aviv University is the coordinator of the annual program for teaching interns at the Department of Urology at Tel Hashomer and Chairman of the Israeli Oncology Community as well.