Prof. David Bider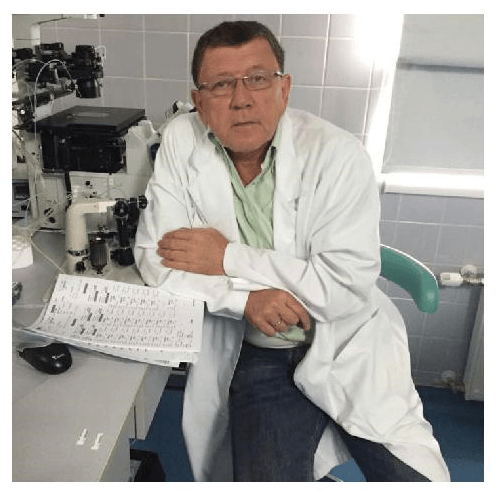 Prof. David Bider – the leading expert in the field of obstetrics and female fertility, IVF and donor egg, known expert on the pregnancy management.
Chief physician of the Department of Obstetrics and Gynecology, Sheba Medical Center, Tel-Hashomer (since 1984).
Senior doctor IVF clinics, Assuta Hospital, Tel Aviv with many years of successful experience and wide knowledge in the field of obstetrics, gynecology and fertility.
Education:
He graduated from the Saclair Medical School, Tel Aviv University (1980). He specialized in general surgery at the Wolfson Medical Center, and later in the field of obstetrics, gynecology and fertility in the  Chaim Shiba Hospital, Tel Ha-Shomer.
In 1989, prof. Bider was accredited as an expert in these areas by Ministry of Health of Israel.
Next years, Professor Bider focused his work on fertility and reproductive research. He played a key role in the development of a number of innovative methods of infertility treatment and published many scientific articles.
The result of these outstanding contributions to Tel Aviv University was the granting him the title of "Professor" in 1999.
Prof. Bider also gained many years of experience in the departments of the IVF Sheba Hospital, Assuta Medical Center in Ramat Ha-Hayal and Herzliya Medical Center.
In 2003, together with Prof. Jacob Levron he established and developed an IVF unit at ISIDA hospital in Kiev, turning it into a leading Ukrainian clinic for the treatment of infertility and IVF.
Professor Bider also specializes in the areas of donor egg and surrogacy, with the approval of the Ministry of Health and in collaboration with Israeli clinics.
Working with Prof. Levron, Prof. Bider founded a unique clinic for the eggs safe transportation.
---
Areas of Expertise:
– Treatment of infertility and artificial insemination
– In vitro fertilization (IVF)
– Hysteroscopy
– Pregnancy management
IVF clinics – prof. David Bider and prof. Jacob Levron
Diagnosis of infertility of partners │ Treatment of male and female infertility │ Doctor treating infertility │ Prices │ IVF-ICSI │ IMSI │ PICSI │ Preimplantation genetic diagnosis (PGD) │ Donor egg │ Surrogacy │Gametes preservation │ Family and gender balancing│ Fresh embryos transfer
Today the success rate of assisted reproductive technology (ART) in Israel is the highest in the world, due to the experience and attentive approach of our doctors, as well as the continuous discovery of new technologies.
Read More