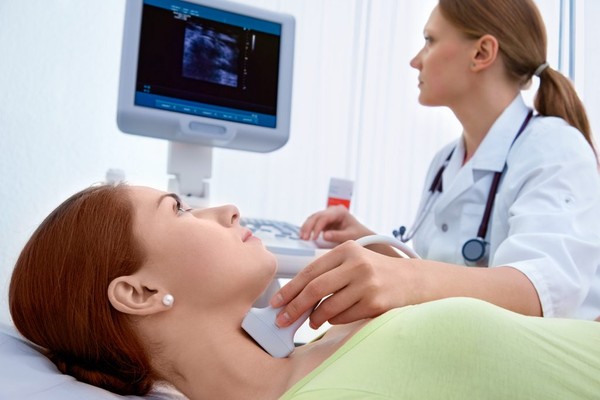 Oncotest for thyroid cancer
During cytological assessment of thyroid cancer about 20-25% of cases are reported indeterminate or ITC (indeterminate thyroid cytology) in accordance to Bethesda III and Bethesda IV value score, because cytological examination has its own limitations. In the meantime, thyroid cancer takes the place of the most frequent endocrine malignancy.
Physicians have an important task to determine further patient's care and make better decisions when:
nodule of thyroid gland has malignancy – to perform a surgery;
nodule has benign nature – to give recommendation for follow-up and screening.
Until 2009, patients with indeterminate diagnosis of nodule have been undergo a diagnostic surgery based on the malignancy probability from 15 to 40%, even if histopathology has proven to be benign. Surgical procedures thyroidectomy and thyroid lobectomy leads to hypothyroidism with long-life hormone treatment and health conditions such as fatigue, sleepiness and weight gain.
Today, Israel offers a valuable solution for this problem such as molecular genetic testing, which helps doctors to select the best treatment options for patients who require it.
Genetic molecular testing for thyroid cancer such as Afirma or ThyroSeq gives the opportunity to avoid unnecessary risks and costs related to thyroid surgery.
Afirma oncotest for thyroid cancer testing
Performing a detailed genomic analysis of a patient's biopsy at DNA lab, Afirma testing helps to make a decision about optimal treatment. The testing report allows oncologists:
to determine the benignity or malignancy of indeterminate nodules
to get confirmed type of thyroid cancer
to reduce the surgery amount.
Genomic and clinically proven testing is improving the cytological diagnosis of thyroid nodules. Afirma helps doctors to diagnose and make better decisions about the treatment for each patient avoiding unnecessary thyroid surgery where it is indicated. The Afirma test was developed by experts in the field of oncogenetics science. During analyzing, it examines the expression of more than 100 genes that help to find gene's biomarkers referring to benign or suspected of being malignant tumors.