Joints replacement. Arthroplasty
Arthroplasty is a partial or total joint replacement of its artificial analogue – prosthesis. This operation is performed in cases where the function of the joint is completely broken and can not be restored.
Such operations in Israel are among the routine procedures and executed, on average, 2 times a day by an experienced orthopedic surgeon. The success rate of arthroplasty in Israel 99%.
A big role in the success of the operation plays a choice of doctor. Such a surgeon must have the appropriate qualifications and extensive practical experience of operations in prosthetics.
Leading Israeli experts in the field of joint replacement are:
Dr. Gideon Burstein – expert in knee and hip joints treatment, Senior doctor of Orthopedics Department, Sheba Medical Center, Tel Hashomer
Dr. Gabriel Agar – specialist in the treatment of knee and shoulder joints, zvedam Department of Orthopaedic Surgery, Medical Center Assaf ha Rofé
Dr. Gabriel Moses – an expert in shoulder treatment, Senior doctor of Orthopedics Department, Tel Aviv Medical Center (Ichilov), Head of Shoulder Department in Assuta Medical Center
Dr. Eran Maman – a specialist in orthopedic surgery on shoulder, Director of Orthopedic Shoulder Surgery Department, Tel Aviv Medical Center (Ichilov)
Upon review of X-ray and MRI images of the knee as well as physical examination, the physician makes a conclusion regarding the treatment, makes a determination regarding the operation and identifies the type of prosthesis taking into account the peculiarities of joint anatomical structure.
Elbow Replacement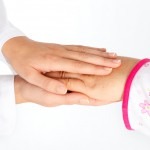 Elbow arthroplasty (elbow joint replacement) is a more recent and much less common operation.
However, Israel is considered to be a country where accumulated years of experience in elbow replacement. This allows our surgeons to perform it at a high level. This operation may be performed only by a highly specialized physician who regularly operates the elbow using advanced replacement technology.
Operation to replace the elbow joint is performed in cases where other measures medical and surgical do not bring satisfactory results.
Read More