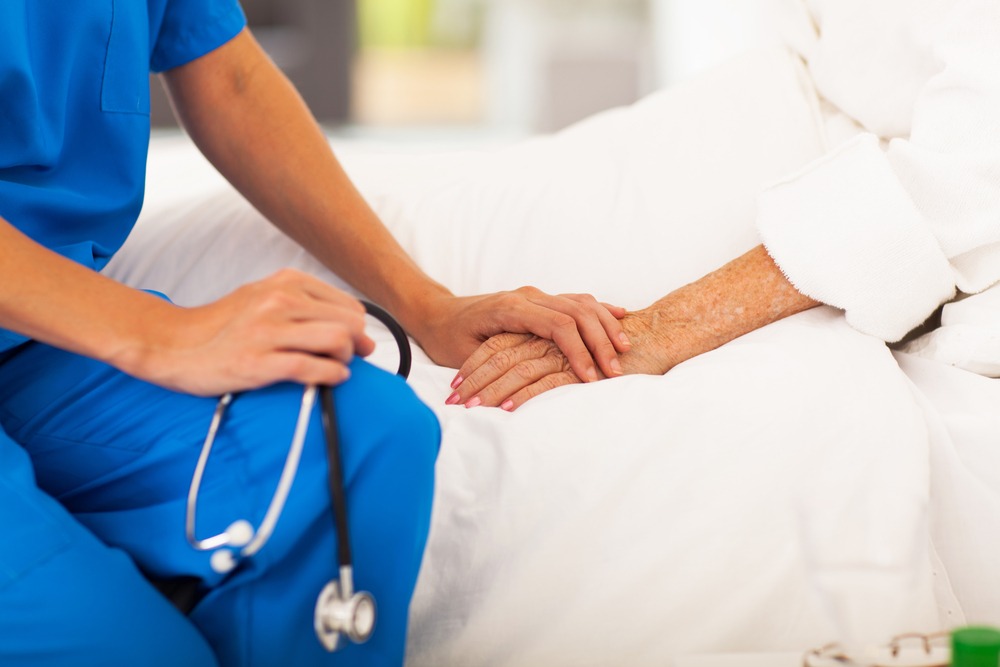 Knee Replacement
In case when joint function restoration is impossible by any surgical methods physician may recommend total knee replacement.
It may be done in such cases as:

 Osteoarthritis of the knee ( gonarthrosis ) – wear or damage to the articular cartilage


 Osteoarthritis due to peculiarities of the anatomical structure of the joint


 Posttraumatic arthrosis of knee


 Progressive rheumatoid arthritis
The main symptoms are pain, discomfort and stiffness in the knee that restrict movement and significantly reduce quality of life. Typically, the disease develops gradually, reminding itself from time to time during long walks or descending the stairs, habitual motion, tilt, squat, that yesterday seemingly given with greater ease. And here comes a time when a person can no longer cope with the pain overtaking him not only under load but during sleep in a relaxed position.
As a rule, in all these cases our doctors recommend as much as possible not to interfere with the body and not to violate the integrity of the natural tissues. But when pain and stiffness reach such a limit that the person is no longer able to deal with them there is a need for a knee replacement.
Being a complicated operation, in Israel knee replacement is one of the routine procedures and performed, on average, 2-3 times a day by an experienced orthopedic surgeon. The success rate knee arthroplasty in Israel 99%. But a big role in the success of the operation plays a choice of doctor. Such a physician must have the appropriate qualifications and extensive practical experience of operations in prosthetics.
One of the leading Israeli experts in knee treatment is Dr. Gideon Burstein -a specialist in knee and hip joints treatment, Senior doctor of Orthopedics Department, Sheba Medical Center, Tel Hashomer
Upon review of X-ray and MRI images of the knee as well as physical examination, the physician makes a conclusion regarding the treatment, makes a determination regarding the operation and identifies the type of prosthesis taking into account the peculiarities of knee anatomical structure.
As a rule, operation is assigned a day or two after consultation.
Before the surgery preoperative assessment is necessary which includes: blood test, ECG, Chest X-ray, consultation by anesthesiologist.
Duration of surgery knee replacement – 1.5 – 2 hours.
Recovery period 
After surgery the patient is in a hospital setting for 7 days. During this period surgeon visits him every day, monitors the overall health as well as initial rehabilitation.
In the first days after surgery for arthroplasty is very important to walk with each passing day more and more, but not by giving more stress on the joints.
After hospitalization rehabilitation period is about 3 weeks. There are rehabilitation centers in Israel equipped with everything necessary for recovery operations, including 24 hours medical supervision, three meals a day and all amenities. Here patient is taken care by specially trained nurses, which promotes rapid restoration of joint function and return a person to normal life. We will help you organize your stay in one of the best rehabilitation centers before your arrival in Israel.
Total time spent in Israel for total knee replacement – about 1 month.
From the first day of your stay in Israel we are close helping in oral and written translation, medical consultation, arranging accommodation in a hotel or apartment, transportation as well as your leisure time. We maintain constant communication with you and after you leave for city of living, and answer all your questions.
Of course, the rehabilitation period for each patient is different, but, as a rule, when properly performed operation after 3-4 months patient is completely accustomed to the prosthesis and no longer feels a foreign item in the body.