Doctor Eli Rosenbaum
Modern treatment of bladder cancer, kidney cancer, testicular cancer and prostate cancer.
---
Head of Urological Oncology Department, Davidoff Center, Rabin Hospital.
Private Practice at Assuta and Uromedic Center.
Specialty: bladder cancer, kidney cancer, testicular cancer and prostate cancer.
Education and training :
* Graduate School of Medicine at the Hebrew University, Hadassah Ein Karem Hospital
* Internship 1995 Shaare Zedek Hospital, Jerusalem
* From 1996 to 2001 – specialization in oncology and radiotherapy, Hadassah Ein Karem Hospital
* Internship at Johns Hopkins Hospital in Baltimore (center is considered one of the leading in the world in urological oncology in general and prostate cancer in particular) .
A year after returning to Israel Dr. Rosenbaum was appointed director of the department urological oncology, medical center Rabin – Davidoff Center.
To date Dr. Rosenbaum has published more than 30 articles in the medical literature and the leading magazines in the world.
Dr. Eli Rosenbaum is a member of the Union of Oncology and oncourology National Committee in Israel and abroad.
Dr. Rosenbaum is also head of a large number of clinical trials in the treatment of prostate, bladder and kidney Beilinson Hospital, as well as a partner in international studies
Expertise:
Prostate Cancer Treatment:
• Advice if necessary radiotherapy after radical prostatectomy.
• Combination of hormonal therapy and radiotherapy at different stages of the disease.
• Therapeutic decisions in cases of growth of PSA following surgery or radiation.
• Therapy for metastatic prostate cancer (hormone therapy, chemotherapy etc.).
Bladder Cancer: 
• Decisions on the need for adjuvant chemotherapy or assistance before or after surgery to remove the bladder.
• Treatment options for preserving bladder.
• Therapeutic decisions for metastatic bladder cancer.
Kidney cancer:
• Treatment of metastatic kidney cancer.
Testicular cancer:
• Consultation regarding the need for treatment and additional treatment after orchiectomy.
• Therapeutic decisions in patients with metastatic testicular cancer.
UPDATES:
♦ Immunotherapy for kidney cancer is used to stimulate the immune system. Thus, cancer cells are destroyed with fewer side effects on the body ⇒ Read more
♦ Molecular genetic oncotests are designed for personalized (targeted) treatment, more effective for each patients. ⇒ Overview of all molecular tests used in Israel
♦ Surgery using a robot or laparoscope in Israel allows to remove the tumor while preserving the kidney. ⇒ Read more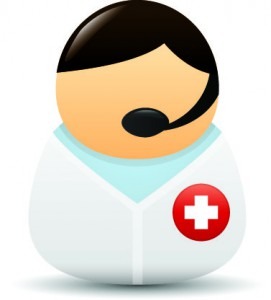 Should you have any question or you need to schedule an appointment, please contact us at +972 54-803-4532, email: info@resultmed.com or fill out the application form.
We will contact you as soon as possible and will be happy to help
Sincerely, 
ResultMed Team