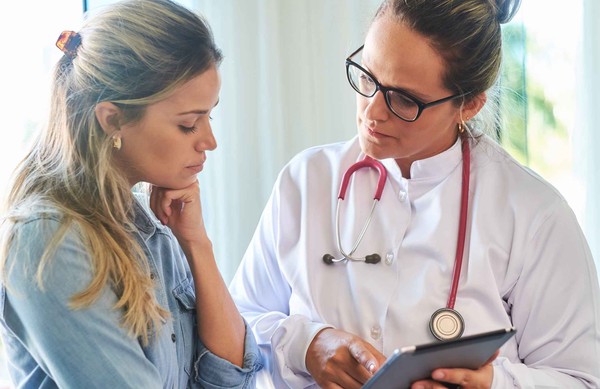 Atezolizumab as a first line treatment for triple negative breast cancer
FDA approved under an accelerated program using Atezolizumab (Tecentriq) and Nab-Paclitaxel (a combination of immunotherapy with chemotherapy). This combination, as the first-line treatment, increases the overall survival in patients with triple negative breast cancer (TNBC). In fact, it is the first immunotherapy approved for this diagnosis.
Recent studies prove promising immunotherapy with atezolizumab
Results of the Impassion130 study were presented at the conference of the European Society of Medical Oncology (ESMO) and the Меdical Journal of New England. 902 patients took part in this study.
Women were divided into two groups equally by 451 persons. All the women were previously diagnosed with advanced or metastatic triple negative breast cancer. Atezolizumab with Nab-Paclitaxel or placebo with Nab-Paclitaxel were prescribed to them.
Immunotherapy for triple negative breast cancer increases survival
Survival in groups with immunotherapy, and with standard treatment:
intraoperative progression-free – 7.2 versus 5.5 months, the risk ratio is 0.80, p = 0.0025;
overall median survival was noted, but without statistical significance during interim analysis.
Atezolizumab efficacy with positive PD-L1
In subgroups with positive PD-L1, or with increased expression of immune cells equal to or greater than 1%:
Atezolizumab was prescribed to 185 women,
Placebo – to 184.
It was notes reduction in mortality risk as well as an increase in survival in the immunotherapy group compared with standard treatment:
Progression risk – 7.5 vs. 5.0 months, the risk coefficient is 0.62, p <0.0001.
The overall median survival – 25 versus 15.5 months, the risk coefficient is 0.62, respectively.
During the study, the disease was diagnosed or progressed:
in Tecentriq group – 358 patients, or 79%;
in placebo group – 378 women, or 84%.
The most common adverse events noted by researchers:
neutropenia (8%),
peripheral neuropathy (6%),
decreased neutrophil count (5%),
fatigue (4%)
anemia (3%)
Adverse events were recorded in both groups, while no new problems were noticed in the immunotherapy group.
Source: E-med, Israel.
Israeli oncologists use the latest achievements in breast cancer treatment. Should you need to make an appointment or get the second opinion about your breast cancer case, please contact via chat, form, email, or call via phone, Whatsapp, Viber.