Leading Oncologists for Breast Cancer in Israel
Below is the information about the leading oncologists for breast cancer, heads of cancer centers and clinical trials in Israel.
The choice of a right doctor is very important for making decision on breast cancer treatment.
We provide  online consultation or second opinion for international patients during COVID-19.
If you have been diagnosed with breast cancer (carcinoma, adenocarcinoma), please contact us. You will be advised and treated by the leading Israeli doctor, Head of Breast Oncology Department, who for many years have been focused on the study and treatment development. Due to their experience doctors to offer the proper options for your particular disease of any type, stage, differentiation – highly differentiated or poorly differentiated breast cancer – G1, G2, G3, G4.
Our oncologists consult online. Please contact us to find out the consultation cost and other details.
As leaders of cancer centers, our oncologists manage Israeli clinical trials and participate in international studies, conferences and symposiums on breast cancer. They can recommend specific clinical trials that might be right for your disease.
Israeli doctors have extensive experience and expertise, they can define when it is better a breast removal surgery or therapy.
Our oncologists do not give up in the later stages, seeing this as a challenge. In  accordance with individual regimens, doctors select necessary treatment strategy to control the disease and significantly extend life in the advanced stages of breast cancer.
Our doctors use methods of advanced surgery, adjuvant therapy, immunotherapy and targeted therapy for breast cancer, radiation and biological therapy.
We will promptly coordinate an online appointment.
Leading oncologists for the treatment of breast cancer in Israel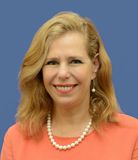 Prof. Tamar Safra — an expert in gynecological oncology and breast cancer.
Head of the Department of Women's Oncology at the Sourasky Medical Center (Ichilov). Online consultation.
Prof. Moshe Inbar  – specialist in breast cancer treatment.
Head of the Oncology Department, Sourasky Medical Center (Ichilov).
Prof. Moshe Papa – Surgeon, oncologist. Head of the Breast Surgery Department at Assuta Medical Center, Tel Aviv. One of the best Israeli surgeons for breast cancer, the developer of new technologies in breast surgery and oncology. Prof. Pappa uses a multisystem therapeutic approach throughout the entire process of examination and treatment.
Doctors may consider a personalized approach to breast cancer treatment. This may be taken into account when standard treatment is not effective. During online consultation you will get a second opinion if this approach is suitable in your case. Using a special breast cancer oncotest, based on the molecular analysis of the genetic tumor profile, makes possible to define a drug list for personalized treatment. This test is performed on a blood or tissue sample.
During online consultation you can ask all your questions and discuss options for possible treatment according to the latest international guidelines.
You will receive doctor's report with treatment recommendations in English.
If you plan to undergo breast cancer treatment in your country according to Israeli medical protocols, we will be in touch with you during the treatment.
Additional information on the breast cancer treatment in Israel:
⇒ Recommendations for genetic testing for all women diagnosed with breast cancer, regardless of the risk of genetic mutations and heredity. American Society of Breast Surgeons (ASBrS).
⇒ Treatment of non-invasive breast cancer in situ in Israel
⇒ Triple negative breast cancer – modern treatment in Israel
⇒ New treatment options for breast cancer with brain metastases in Israel