Prof. Tamar Safra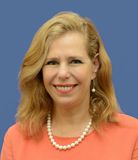 Lis Hospital for Maternity and Women, Oncology Department, Sourasky Medical Center (Ichilov).
Head of Onco-Gynecology Unit and Breast Cancer Unit.
Education :
Medical School: Hebrew University, Ein Kerem, Jerusalem.
Continuing Education in Oncology, School of Continuing Education, Faculty of Medicine, Tel Aviv University.
Specialization :
Department of Oncology, Hadassah Ein Karem, Jerusalem.
Expertise :
Breast cancer, ovarian cancer, uterine cancer, cervical cancer, oncology and radiotherapy.
Molecular tests for cancer treatment.
Training courses:
2009-2010: Research year at NYC and NYU.
1996-2000: Clinical fellowship, clinical studies and gynecology oncology at the "Norris cancer center", University of Southern California, Los Angeles, USA.
Clinical experience:
1990-1995: Oncology, Ein Karem, Jerusalem.
1996-2000: Senior physician at Los Angeles, California, USA, Norris cancer center.
2002-2007: Chief Physician, Oncology Department, Tel Aviv Medical Center.
2010 – Willach: Director of the Gynecological Oncology Service
Academic experience:
Associate Professor, Faculty of Medicine, Tel Aviv University
Membership:
The breast group
SGO-Society of Gynecologic Oncology
The Israel Medical Association (IMA)
The Israeli Association of Clinical Oncology and Radiotherapy (ISCORT)
American Association of Clinical Oncology (ASCO)
Department of Breast Diseases
Department of Gynecology and Oncology
---
Latest Updates for Onco-Gynecology Cancer management:
Ovarian Cancer
♦ Precision (personalized) treatment is the target method for ovarian cancer treatment that helps to treat the tumor with effective medicines and to prevent ineffective "trial and error" way, loss of time. It also helps to prevent undesirable side effects. ⇒ Read more
♦ Immunotherapy for ovarian cancer is a treatment that activates immune system of a woman to fight malignant cells. Immunotherapy has fewer side effects than chemotherapy. ⇒ Read more
♦ Molecular oncotests allow to create the unique genetic profile of tumor cells. It helps to prescribe more accurate and effective treatment for each patient. ⇒ Review – molecular genetic oncotests used in Israel
♦ In 2019 FoundationOne CDx Ovarian Cancer molecular oncotest was approved as a supplemental testing by the FDA when prescribing Lynparza — Olaparib. This targeted therapy is used as first-line treatment for metastatic ovarian cancer with BRCA 1/2 mutations. ⇒ Read more
Breast cancer:
♦ Genetic testing for all women diagnosed with breast cancer, despite the risk of genetic mutations and heredity. Testing is carried out in accordance with the criteria approved by the National Comprehensive Cancer Network. Mutations identified as a result of genetic tests directly affect treatment. ⇒ Read more
♦ Guidelines for the screening and diagnosis of breast cancer, actively used by Israeli oncologists and radiotherapy specialists. ⇒ Read more
♦ New intensifier and linear accelerator are used in Israel for radiation therapy of breast cancer, taking into account the unique anatomy of every woman. ⇒ Read more
---