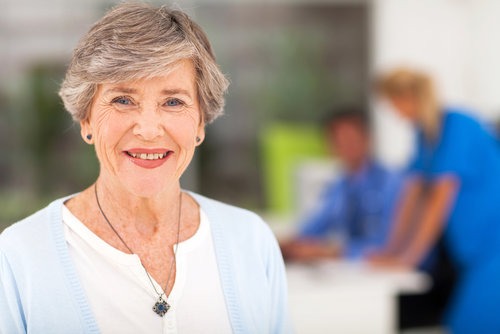 Breast cancer
Breast cancer is the most common cancer in women. The disease can be formed in the inner shell breast ducts (ductal carcinoma), as well as mammary lobules cells producing milk (lobular breast carcinoma).
Breast cancer (especially of the non-invasive form) lends itself well to treatment in the early stages. Therefore, if detected early should contact our specialists for correct diagnosis and proper treatment.
Less common types of breast cancer are invasive lobular breast cancer that develops in the cells of the lobules that produce milk, and Paget's disease of the breast.
One of the Leading expert for breast cancer treatment in Israel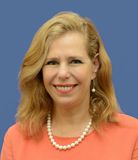 Head of Onco-Gynecology Unit and Breast Cancer Unit.
Lis Hospital for Maternity and Women, Oncology Department, Sourasky Medical Center (Ichilov).
View Doctor's Profile
Breast cancer can be classified into the following types:
If you or any of your relatives were diagnosed with such disease, please contact us. We accept patients for the treatment of all disease stages, any kind of tumor location and malignancies in the body.
We provide examination program focused on your problem, according to which, you will clearly understand before coming to Israel, on what day and at what time you scheduled for a consultation and procedures.
---
⇒ Personalized (precision) management of breast cancer – new method that allows to choose individual protocol for each patient in order to avoid ineffective treatment.
⇒ Immunotherapy for breast cancer
⇒ Molecular genomic analysis for precision breast cancer treatment
---
Breast Cancer Diagnostics
Blood test (including tumor marker Ca 15-3).
Mammography and breast ultrasound.
Biopsy tumor tissue and study it for cancer cells. Needle aspiration FNA – fine needle is inserted into the tumor in the breast, and from there a small sample of tissue is removed. The entire procedure is performed under ultrasound. Likewise performed biopsy of nearby lymph nodes (axilla).
PET-CT – body scan for detecting metastatic invasive breast cancer.
Breast cancer management
There are several types of surgery in breast cancer.
Lumpectomy and Quadrantectomy. Operations to remove the entire malignant tumor, sometimes one of the segments of the breast, but with the preservation of most breast cancers.
Mastectomy – surgery to remove the entire breast (sometimes also removed nearby lymph nodes), followed by reconstructive surgery in order to restore the breast.Operation with preservation of the breast and subsequent radiation therapy have shown good results in the treatment of breast cancer at an early stage.
Method of operation depends on the size of the tumor location and extent of the process.
Radiation therapy
Radiotherapy – the influence on the body a high energy X-rays or electron beams to kill cancer cells.
Treatment time from 5 days to several weeks.
Before the procedure, performed CT simulation modeling process where determined destination spot beams for irradiation. Computer software program determines exposure for each women individually.
When storing the breast after the surgery, radiation therapy supplied to the rest of the breast tissue.
In the case of removing the entire breast cancer radiation therapy supplied to the chest wall.
Radiation therapy can also be directed to the lymph nodes at the armpits and their surroundings to kill cancer cells that may be present in the lymph nodes.
Chemotherapy
Chemotherapy involves the use of anti-cancer (cytotoxic) drugs to remove cancer cells. Chemotherapy is usually used after surgery to destroy any cancer cells that could not be removed during the operation. This is called adjuvant chemotherapy. In some cases chemotherapy can be administered prior to surgery to reduce tumor size. This is called neo-adjuvant chemotherapy. Chemotherapy also prevents release of estrogen, which stimulates the growth of certain types of breast cancer.
Chemotherapy is also used in cases of advanced breast cancer and recurrence . In this case, the disease can not be cured by chemotherapy , but it can reduce the size of the tumor, relieve symptoms and extend the life of a person substantially maintaining its quality.
Hormone therapy
Hormone therapy aims to reduce the level of hormones in a woman's body.
Type hormonal therapy depends on the stage and grade of aggressiveness of the disease, endocrine tumors, age, menopause woman whether passed or not, but also on whether it was already held any treatment .
Hormone therapy may be used as the sole method of treatment of breast cancer, if the general condition of the woman avoids surgery, chemotherapy or radiation therapy.
If the tumor is non-hormones depended, hormone therapy will not have any effect.
Updates and additional information about our doctors, diagnosis and treatment in Israel
♦ Mandatory genetic testing for all women diagnosed with breast cancer, regardless of genetic mutations risk and heredity, according to new recommendations from the American Society of Breast Surgeons (ASBrS). Testing is carried out in accordance with the criteria approved by the National Comprehensive Cancer Network. Mutations found as a result of genetic tests will directly affect treatment. ⇒ Read more
♦ Guideline for the screening and diagnosis of breast cancer, which is used by Israeli oncologists and radiologists. ⇒ Read more
♦ The most frequently asked questions to our oncologists. 8 myths about breast cancer. ⇒ Read more
♦ Breast cancer intensifier and new linear accelerator are used in Israel to better match the unique anatomy of every woman. Progress in radiation therapy for breast cancer. ⇒ Read more
♦ Tucatinib (Tukysa), an FDA approved oral drug for the treatment of HER2-positive breast cancer. This drug is a molecule of the tyrosine kinase inhibitor family. The new drug is used in combination with Trastuzumab and Capecitabine, and is intended for women who have received at least one line of treatment for the progressive stage of the disease, 21/04/2020.
♦ FDA approved use of Sacituzumab Govitecan – Trodelvy – for metastatic and negative breast cancer following the failure of two previous treatment lines. 25/04/2020. Sacituzumab Govitecan, a vein-mediated antibody conjugate, is an active metabolite of Irinotecan and conjugated to a monoclonal antibody directed against an antigen that is widely expressed in negative breast cancer tumors for the three hormone receptors and promotes cancer cell growth. ⇒ Read more

Ductal carcinoma of the breast in situ (DCIS)
Ductal breast carcinoma in situ is a tumor that forms in the glandular cells of breast duct. It is one of the most common types of cancer. It may also be referred to as intraductal breast carcinoma.
Non-invasive ductal carcinoma – what is it?
Ductal carcinoma is usually localized in the tissues of the milk duct and does not spread to the surrounding tissues of the breast or other…
Read More