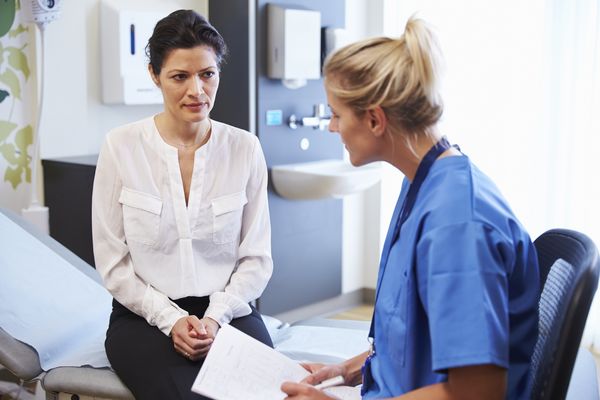 New treatment options for breast cancer brain metastases (BCBM)
New clinical evidence suggests that patients live much longer even in cases of breast cancer brain metastases (BCBM) due to modern improved diagnostics, new initial treatment options and systemic methods, as well as a reduction in brain radiation exposure during radiotherapy.
Brain metastases are diagnosed in 20-30% of patients with breast cancer. This disease is often accompanied by a deterioration in cognitive function and a decrease in the effect of systemic treatment. After 12 months, only 20% of these patients remain alive.
Surgery and radiotherapy for breast cancer brain metastases (BCBM)
The following treatment options are usually used for BCBM diagnosis:
Surgery
Whole Brain Radiotherapy (WBRT)
Stereotactic Radiosurgery (SRS)
Their use depends on the damage degree of the central nervous system (CNS), metastases localization and classification of the primary tumor.
New data from clinical studies suggests that overall survival and neurocognitive function have an advantage after using stereotactic radiosurgery over Whole Brain Radiotherapy. Also in this case, the improved HA-WBRT method is used without irradiation of the hippocampus area and with memantine therapy lasting six months.
How do oncologist surgeons determine treatment methods based on a preliminary estimate of the number of metastases in the brain? An indication for surgery is the presence of 1-2 metastases and close proximity to each other. In cases when metastases are located in critical areas of the brain, malignant neoplasms are irradiated with precisely focused doses using radiotherapy methods – SRC and CyberKnife.
When the number of diagnosed metastases in the brain is up to 10, radiologists-clinicians use approaches in series of 2-3 times – Cyberknife and stereotactic therapy. Whole-brain radiation therapy or HA-WBRT is used with the tumors number more than 10-15 in different parts of the brain.
Israeli medicine actively uses and implements the latest developments in world medicine. Along with classical surgery and radiotherapy they use
genomic prognostic oncotests
,
immunotherapy
and targeted treatment against the certain mutations in breast cancer.
There is no universal approach in the treatment of breast cancer brain metastases
There is no the only effective approach for metastatic breast cancer treatment. It may be a combination of surgery, SRS, WBRT and / or systemic therapy, which is selected according to the clinical picture of the disease and the results of previous treatment.
Today, clinicians are actively discussing the issue of changing systemic treatment for brain metastases, but only in the case of no systemic progression of the disease. Chemotherapy for metastatic breast cancer does not overcome the blood-brain barrier, so immunotherapy is becoming one of the treatment options. Although patients with solid tumors and brain metastases are not simultaneously included in clinical trials, target agents with real benefits for such patients have recently been identified.
Systemic and biological therapy for different types of breast cancer brain metastases
Treatment options for BCBM with estrogen receptor positive and HER-2 negative breast cancer:
Hormone therapy
Aromatase inhibitors
Fulvestrant with a CDK4 / 6 inhibitor (abemaciclib)
For metastases in the brain and primary HER-positive breast cancer, HER-oriented therapy is used. This is a combination of biological treatment drugs – lapatinib-capecitabine, which are comparable to the radiotherapy effectiveness. T-DM1 or trastuzumab emtansine also exhibits similar efficacy and antitumor effects.
Tukysa (Tucatinib) – a new oral drug approved in April 2020, a tyrosine kinase inhibitor, for the treatment of HER2-positive breast cancer. The drug is used in combination with chemotherapy Trastuzumab and Capecitabine for women who have received at least one line of treatment for the progressive stage of the disease with brain metastases.
In 2019, at the annual meeting of the American Society of Clinical Oncology (ASCO), the clinical study results of the antitumor agents neratinib with capecitabine were presented, which are used in patients with HER-positive breast metastases. This combination receives a response of 50% and has already been approved in the treatment recommendations by National Comprehensive Cancer Network (NCCN)  – a not-for-profit alliance of leading cancer centers. The disadvantage from using neratinib is such a side effect as diarrhea.
In this case, the combination of T-DM1 and neratinib drugs is also promising and is currently undergoing clinical testing as part of the TBCRC 022 study.
In patients with thrice-negative breast cancer and brain metastases, systemic therapy of atesolizumab and nab-paclitaxel is used.
Chemotherapeutic drugs, including capecitabine, anthracyclines and platinum agents, lead to regression of metastases and are used for systemic treatment of breast cancer brain metastases.
Israeli oncologists and radiologists are well-versed in the new capabilities that American and European medicine offers for the breast cancer treatment, and correctly prioritize systemic therapy prior to radiotherapy, providing an individual approach to each patient.