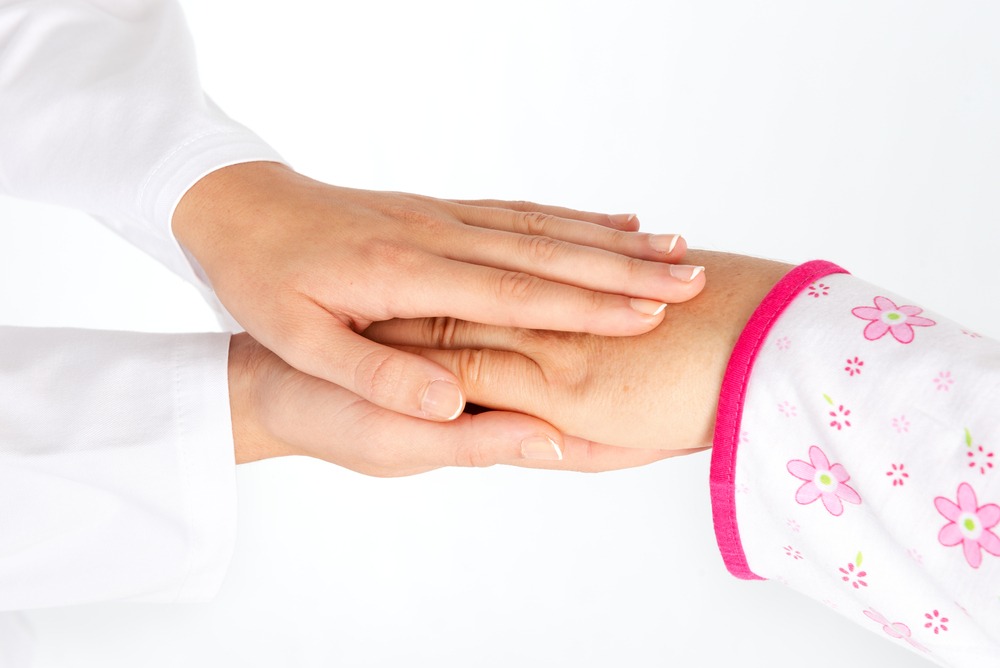 Vulvar cancer
Vulvar cancer is a common form of cancer in women and accounts for 5% of all malignant gynecological diseases.
Vulvar cancer is more common in older women, and in fact it appears in the postmenopausal period. The average age diagnosis – 65 years, and 90% of cases of vulvar cancer are squamous type of cancer. Beginning of the 21st century was marked by an increased incidence of cancer in young women, especially in relationship with HPV (human papilloma virus, from which develops cervical cancer).
Precancerous lesions of the vulva have been reported in women in menopause. The median age of patients is 40. The most common symptom is itching at the same time that bothers more than 60% of women.
As in the case of cervical cancer, precancerous lesions assessed by the degree of dysplasia – VIN 1, VIN 2, VIN3 – carcinoma. However, unlike cervical cancer that starts in the most at the boundary between the different forms of epithelial cancer, vulval characterized by dysplasia in different places. Damage may be small, one or more, and sometimes they form a kind of combination of different colors. In most cases, damaged white, but may be of other colors. For diagnosis must perform colposcopy and biopsy of these pathologies.
The treatment of precancerous lesions depends on the biopsy results, and includes various embodiments. For example, when working with a small damage can be recommended to remove local excision edges to 1 cm. Some lesions may be removed using a laser, but this method is relatively painful and does not allow to take a biopsy of the abnormal area. If the pathological section occupies a wider area, the doctor may recommend resection surface of the vulva (vulvectomy surface), after which the plot is superimposed on the operated skin graft.
In some cases shows chemotherapy, cryotherapy or photodynamic therapy. Women diagnosed with cancer need constant surveillance, since the disease tends to disseminate to other areas, such as vagina and cervix. In this case, a woman must take the first two years colposcopy every 3-4 months. If the disease does not apply, then vaginal examination is required every six months.
Squamous cell carcinoma is the most common type of cancer of the vulva. Most often this type of cancer affects the small and large lips and a quarter of all cases involve also the area of the clitoris or perineum. The most important prognostic factor in order to assess the degree of severity of the cancer, is part of the lymphatic system.
There are other types of cancer, non-squamous type of vaginal cancer, such as BCC, melanoma and lymph cancer. Melanoma accounts for 5% of vulvar cancer, it is a second most common cancer after squamous cell type.
Clinical symptoms of vulvar cancer include itching of the vulva and seals. Sometimes there are complaints of bleeding or pain, but in 20% of cases patients have no symptoms at all.
Treatment of vulvar cancer
Surgical treatment is one of the main methods. Prior to treatment should conduct a full examination, including cytological examination of the cervix. Your doctor may recommend a detailed analysis of blood and urine tests, chest X-ray and CT. In most cases, it is recommended bowel preparation process, especially if the skin is removed perineum. To date Israel has a tendency to perform less radical surgery than complete resection of the vulva and regional lymph nodes. Displacement resection and subsequent treatment depending on the stage of the disease.
When the tumor limited vaginal or perineal less than 2 cm in diameter with no metastasis treatment may be local resection of 1-2 cm. In bilateral lesions or involvement of the central line of the pathological area required resection, lymph node resection and femoral arteries on both sides.
If the operation is observed lymphadenopathy, radiotherapy may be recommended.
In the case of progressing tumors with lymph node can be used chemotherapy and radiotherapy prior to surgery.
The most common complication of surgery is healing open surgical wounds. This complication is associated with the removal of the skin area. For faster healing and recovery doctor puts a skin flap.
After surgery, you must pass medical examination every 3 months during the first two years and then every six months. The tendency of relapse of the disease the first two years is marked at 80%.

s="bl" href="//www.resultmed.com/our-doctors-2/">Our doctors