Melanoma treatment
Melanoma is the most dangerous type of skin cancer, but due to many years of persistent work of our leading Institute of Melanoma under the control of prof. Schachter, during last years rate of successful melanoma treatment has dramatically increased in Israel.
When skin cancer is diagnosed and promptly treated in accordance with professor's recommendations (surgery / immunotherapy / biological therapy / TIL therapy), good results may be achieved even in the progressive stage of the disease.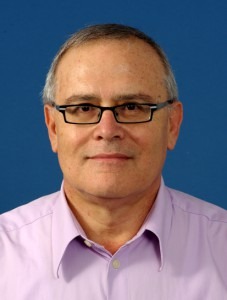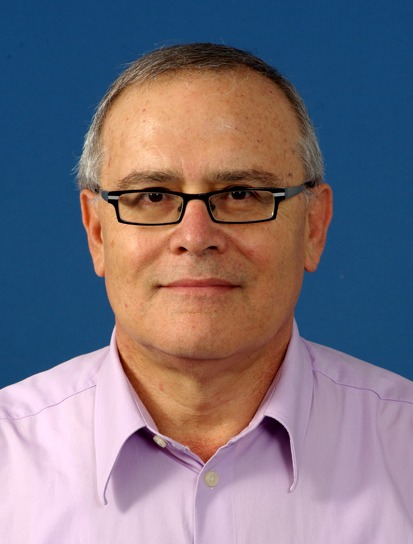 Prof. Jacob Schachter
Head of the Ella Lamelbaum Institute for Melanoma and Immunooncology at Sheba Academic Medical Center, Chaim Sheba Hospital, Israel.
Deputy Director of Oncology Department of Chaim Sheba Hospital.
Leading Israeli expert who has many years of experience in melanoma and skin cancer treatment.
Prof. Schachter makes a decision about the further treatment of a patient in any stage of melanoma.
Melanoma types and localization
Melanoma usually appears as an asymmetric, irregularly bordered, colored or brown spot or lesion that continue to grow in size over time. In rare cases, the spot may be colorless.
Types of melanoma:
Superficial melanoma
Nodular melanoma
Lenti-ginous melanoma (LGM)
Acrolenti-ginous melanoma (ALM)
Amelanotic (pigmentless) melanoma
By tumor localization:
Melanoma at early stages and metastatic melanoma treatment in Israel
Melanoma Diagnosis in Israel
The right treatment is based on the correct diagnosis and taking into account Clark scale and Breslow thickness which describe how deeply melanoma has penetrated into the skin.
Our doctor may also refer the patient to the tests as follows:
Blood test
PET-CT
MRI of brain
Biopsy and histopathology study
BRAF mutation test
Oncologist consultancy
Surgeon consultancy (in case of indications for melanoma excision)
Early detection of melanoma and skin cancer is widespread in Israel.
Digital mapping
is recommended for the early detection of melanoma.
High risk groups
There are groups of people who are in a high risk of melanoma and skin cancer:
exposure to radiation when treating ringworm in childhood;
skin cancer history in the first family degree;
atypical moles, including family members.
If you are in a high risk of skin cancer or melanoma it is important to follow recommendations:
to notify family members about the diseases;
to carry out periodic self-monitoring of skin;
to perform skin follow up at dermatologist or plastic surgeon.
According to the latest recommendations, it is important to perform molecular genetic tests in order to determine the effectiveness of melanoma treatment. Depending on genotype of BRAF melanoma mutation – V600K and V600E, a more effective course of treatment may be chosen — targeted therapy or immunotherapy.
Development and use of immunotherapy medicines was a serious progress for melanoma treatment. Immunological medicines make the immune system fight cancer on its own.
Immunological medicines used in Israel for melanoma treatment:
Ipilimumab (Yervoy)
Pembrolizumab (Keytruda)
Nivolumab (Opdivo)
T-VEC (Imlygic) – oncolytic viral therapy.
Nivolumab (Opdivo) + Ipilimumab (Yervoy) combination.
Melanoma treatment on stages I and II
The type of treatment will depend on the stage, melanoma location and overall health condition. The section below shows the options that are commonly considered for each stage of melanoma.
Surgery
Tumor excision and wide excision is one of the most effective methods in the initial stages of the disease. A timely surgery gives a high percentage of successful cure.
Surgical excision. In this case, the surgeon removes the minimal amount of tissue damaged by tumor cells. This minimal invasive procedure is easy to carry out, and it leaves small sizes scars, which disappear with time. The procedure is done on an outpatient basis, and there is no need in hospitalization. In case of large melanoma lesion removal, skin transplantation will be used by the surgeon. Skin will be taken from patient's other body parts, and it will not be visible.
Mohs micrographic surgery. The essence of this operation is to remove a thin layer of skin in one micrographic excision under control. Excision is terminated when a precision microscope no longer detects skin cancer cells. This method allows to detect cancer cells in the layers of skin, invisible to the eye, and at the same time to preserve as much healthy tissue a possible. In recent years Mohs staining increasingly used to identify cancer cells – immunocytochemical or immunohistochemical staining using dyes that are mostly absorbed by the skin pigment cells (melanocytes) of which melanoma formed. This allows to see them clearly under the microscope.
Prof. Yosef Alcalai
Dermatologist, venerologist, specialist in the field of micrographic surgery (Mohs operation). Head of Dermatology and Oncodermatology Department at Assuta Hospital.
Melanoma treatment on stage III and IV
Immunotherapy
Treatment with biological drugs has replaced chemotherapy for melanoma treatment in Israel. Immune preparations are aimed at working with the human immune system, forcing it to fight the disease on its own, instead of chemical formulas.
⇒ More detailed about immunotherapy and drugs for melanoma treatment.
TIL therapy
Tumor-infiltrating lymphocytes is a new modern kind of immunotherapy that used in Israel for the treatment of metastatic melanoma with different tumor genome. TIL method means "infiltration (or implantation) of tumor lymphocytes". During TIL therapy, cancer cells are destroyed by the human lymphocytes (autologous cells).
⇒ More details about TIL therapy
Targeted therapy
These are drugs that interfere with the action of abnormal molecules in tumor cells that regulate their growth. When molecules undergo certain genetic mutations, they stimulate the growth and spread of cancer cells.
The goal of this therapy is to stop the action of mutating molecules in order to slow the growth of melanoma cells without damaging the healthy tissue.
⇒ More detailed about Targeted Therapy of Melanoma
Combination therapy
Targeted therapy and immunotherapy can effectively treat metastatic cancer, which has spread from its origin to other parts of the body. Our oncologists discovered that in some patients treatment is more effective with drugs combination.
Adjuvant therapy
This is an additional treatment, prescribed after the initial treatment of melanoma, usually surgical. The goal of adjuvant therapy is to reduce the risk of melanoma recurrence.
⇒ More detailed about Melanoma Adjuvant Therapy
Radiotherapy
In some cases chemotherapy is used separately or in combination with other methods.
Treatment method is determined individually for each patient based on a complete clinical picture, degree of tumor aggressiveness, individual sensitivity to medicines, the general condition of the patient.
Learn more about melanoma treatment
Related:
♦ A long-term study by dermatologists suggests that a family history of melanoma increases the risk of skin cancer by up to 74% ⇒ Read more
♦ Determination of differences in mutations of the BRAF gene using molecular genetic tests allows to predict the effectiveness of treatment for melanoma. ⇒ Read more